Mine.
The rig, plus(most) parts for the new project.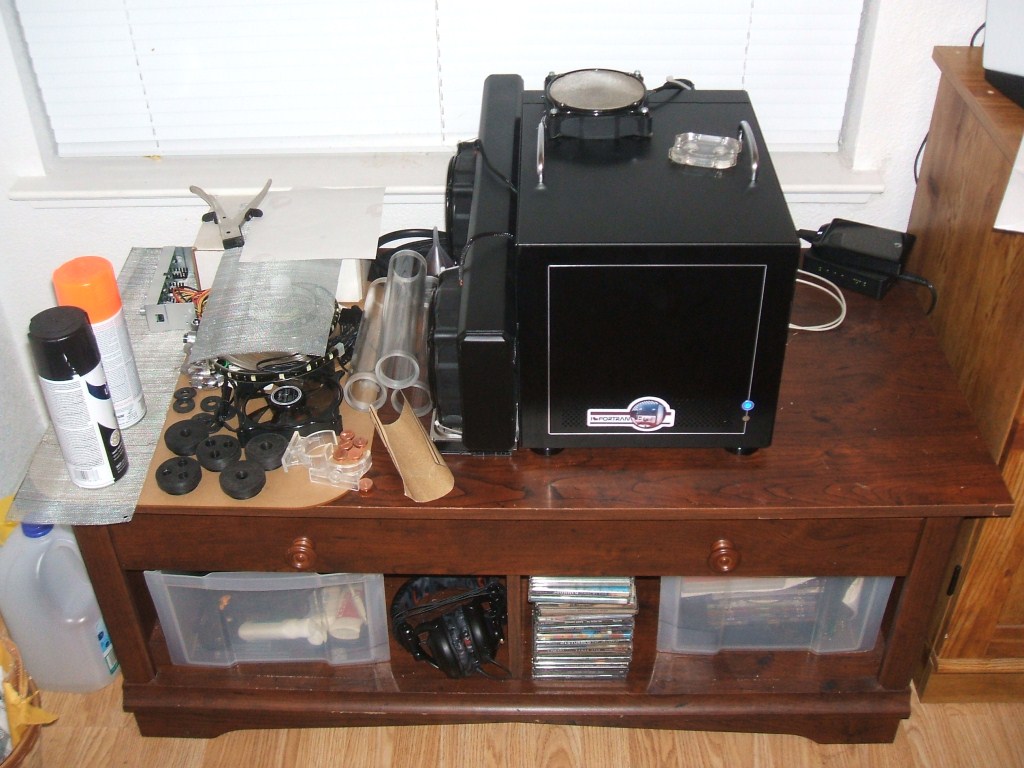 Fans zip tied to the radiator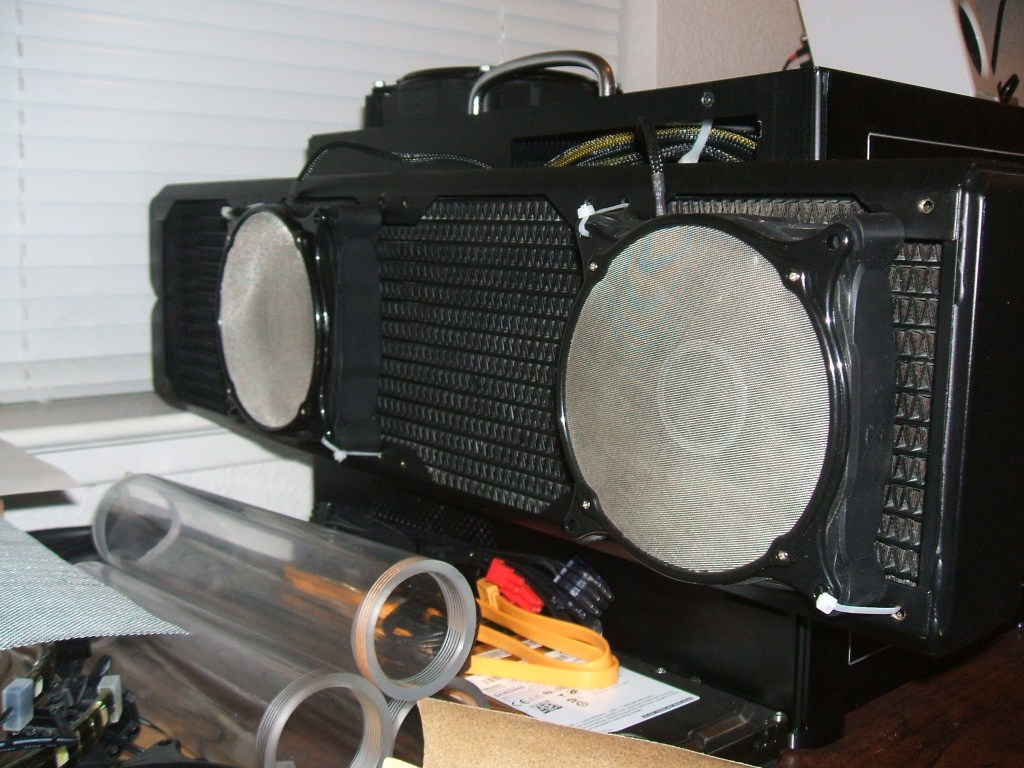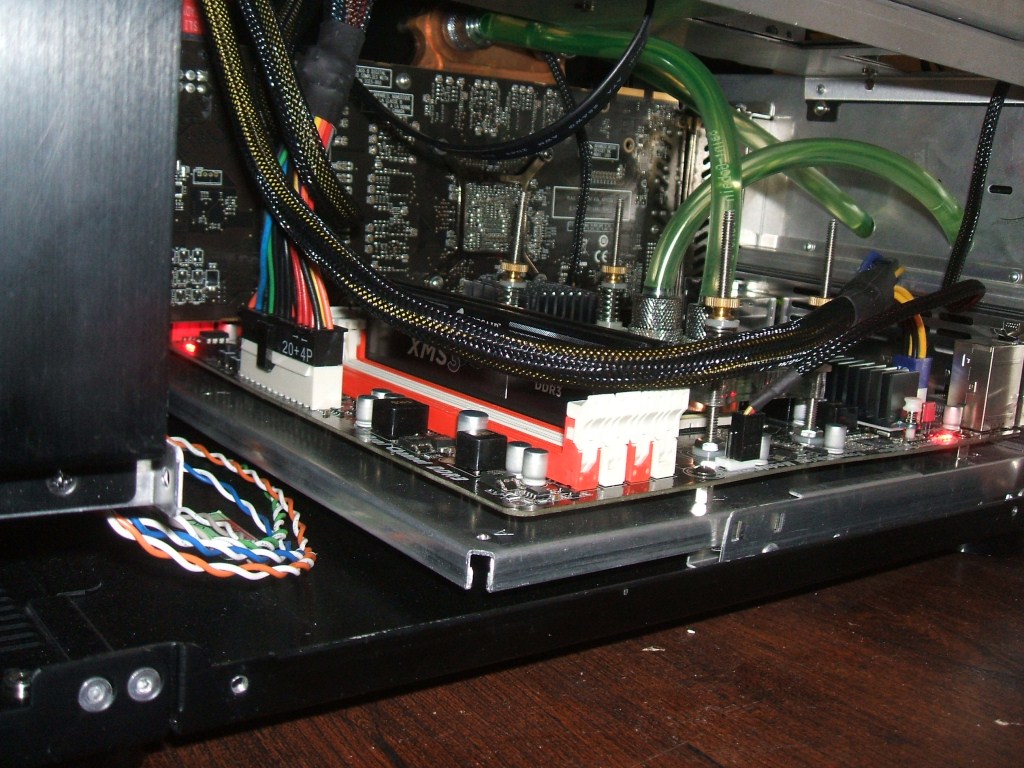 My SSD tucked away next to the PSU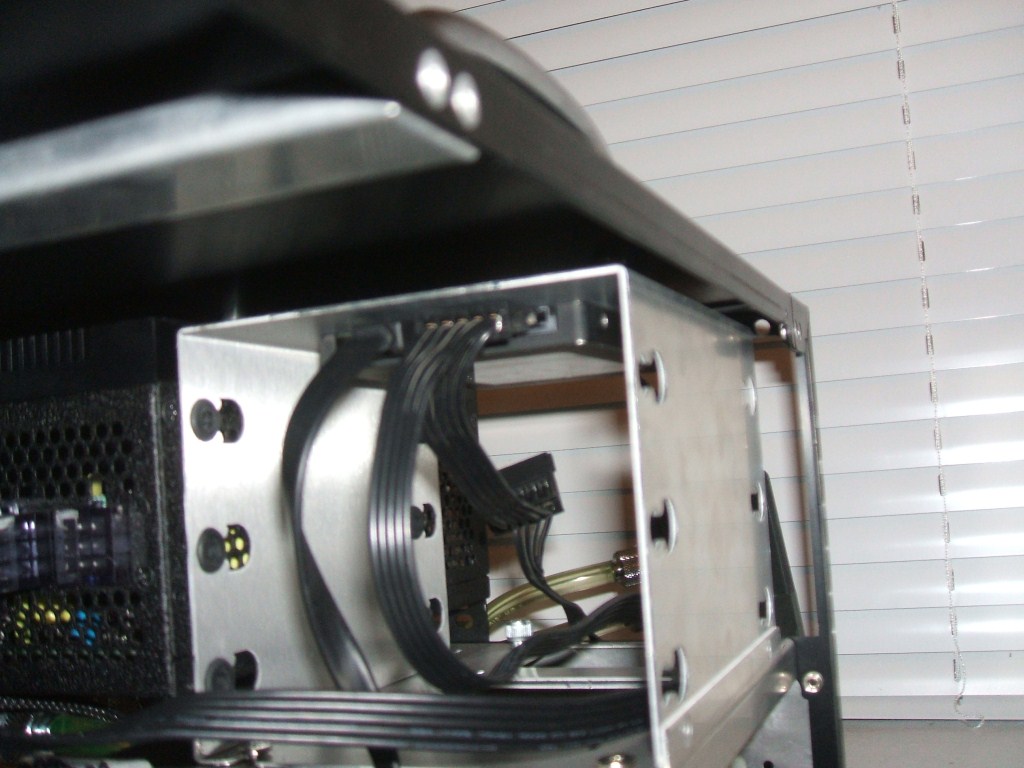 Radiator + pump, and the fan + hole I cut above the power supply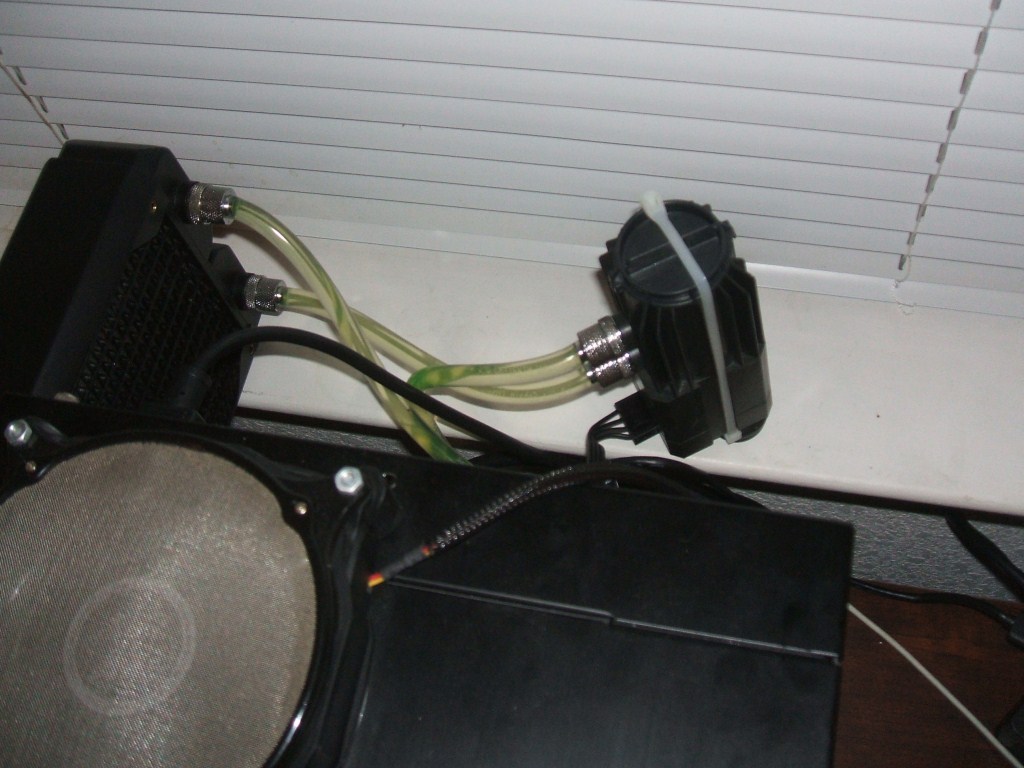 Desk + rig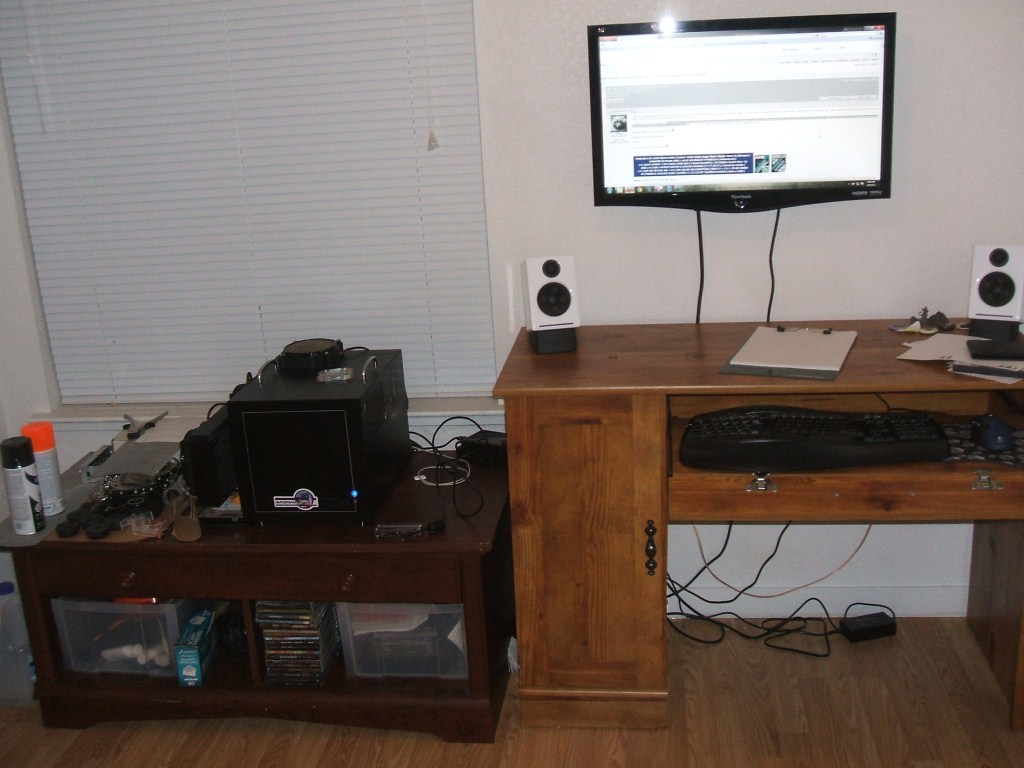 Non-geeks beware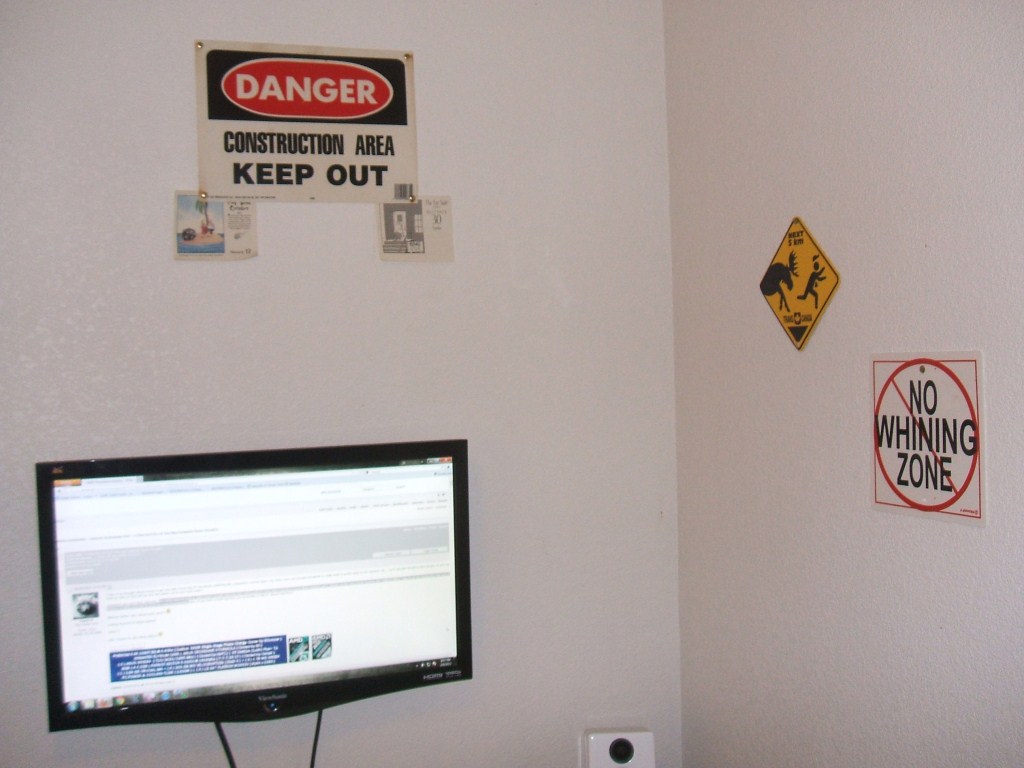 System:
Phenom II X6 1100T
8GB Corsair XMS3
Biostar TA880GU3+
Radeon 5870, made by somebody... I forget who
Corsair Nova V128 SSD
1TB Seagate FreeAgent GoFlex USB3 external HD
Kingwin Stryker 500 Watt Fanless PSU
Lian Li PC-V352B
Cooling:
Hardware Labs Black Ice SR1 560 radiator
Danger Den MC-TDX CPU waterblock
Danger Den DD-Summit GPU waterblock
Innovatek Eheim Circulating PCPS-Pump
3x120mm Noiseblocker NB-Multiframe M12-S1 fans
Lots of compression fittings from Bitspower
Edit: Adding link to project thread for new build.
http://forums.amd.com/forum/me...d=158803&enterthread=y


-------------------------

Containment Breach
Do not meddle in the affairs of archers, for they are subtle and quick to anger.
Edited:
02/24/2012
at
12:08 PM
by
Mime