Okay good to go on image size...
Now I took EVERYTHING apart that I could... it's amazing how much crap is in/on/attached/needed for a computer
It's also amazing just how light the case got when stripped... cuz my Tower must weigh 50 or more lbs when fully loaded!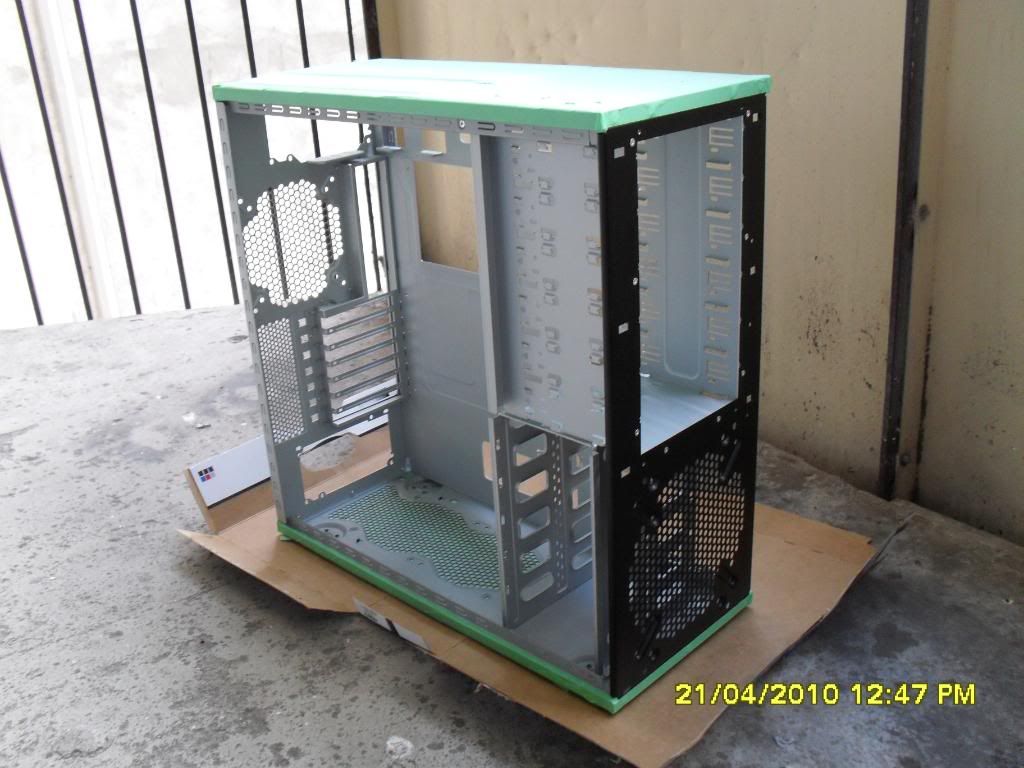 As I am posting this... this is what my computer looks like while the paint is drying: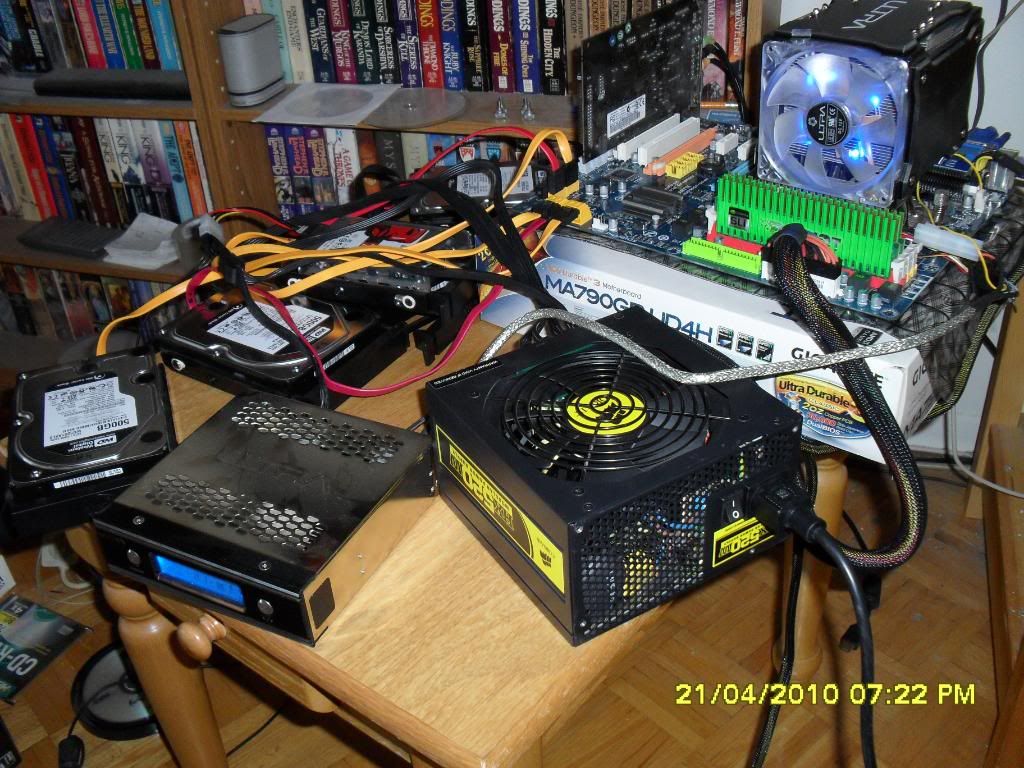 Now after I have finished I am not happy... painting outside is a PITA and I had far too many runs
The paint is meant to look hammered but I had some difficulty keeping it even. Here is some shots after the first coat: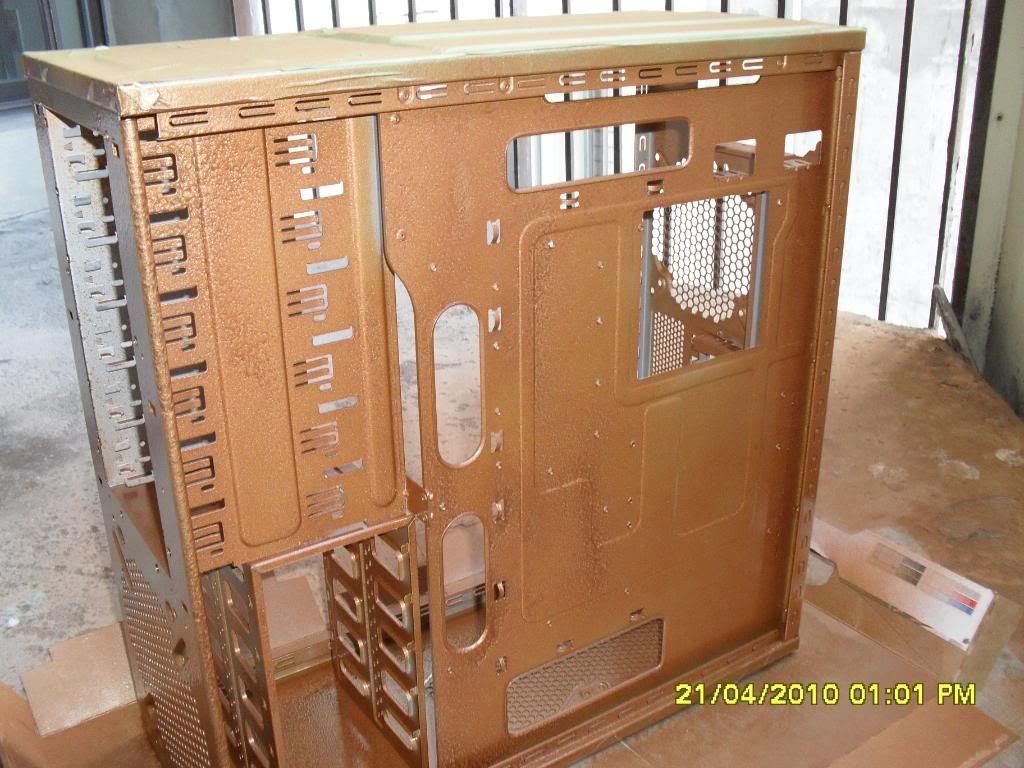 Maybe I will sand the bad spots and apply a 3rd coat next week
My HDDs and SSD (AND BIG FEET, LOL!!):
And boy these fans look soooo much bigger out of the case. 230mm....3 of them!
More to come
QB


-------------------------

---
The MONSTER HTPC
---
CPU: AMD Phenom II X4 965 C2 (140W).||.Cooler: Corsair H80i
MB: Gigabyte 990FXA-UD7.||.RAM: 8 GB Mushkin Blackline DDR3 2000MHz (7-10-8-27-1T)
Case: CoolerMaster HAF 932.||.PSU: Corsair HX750
GPU:HIS IceQ 5 Radeon HD 5770 Turbo 1GB.||.Audio: Creative X-Fi Titanium Fatal1ty Pro w/ Logitech Z-5300e (5.1, 280W-RMS)
Drive: 2xKingston SSD 40GB RAID0.||.Storage: 6TB (4x500GB Caviar Black RAID0, 2TB Hitachi & 2TB Caviar Green)
Edited:
04/21/2010
at
09:19 PM
by
QB the Slayer