Originally posted by: geezer_wheelz

Can you provide links to large size pictures please?

Especially of the wiring setup, I cannot see much detail of the bottom of the motherboard picture

It is looking very cool so far!
First thanks..
I do not go into too much detail for several reasons---1-its a pain in the butt to stop working to take picts, 2- I worry about liability issues, 3-this guide is to show my idea and not necessarily a how to
Here are a few of my earlier SFF builds so you can see my progression
All of these comps are completely wired and functional and except for the Lego one run multiple GPUs and Hdds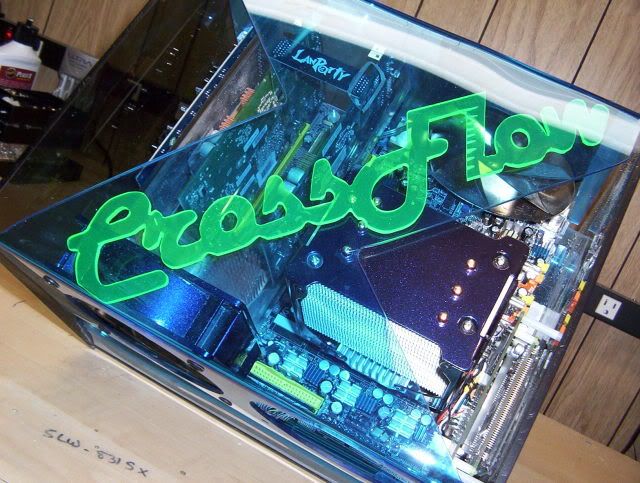 LOL, it dosent matter how revolutionary my designs are people love the stupid Lego one I did the most..
This is a very small H20 cooled comp that ran a pair of 8800GTSs. Notice the pict of it next to a FSP PS box.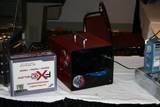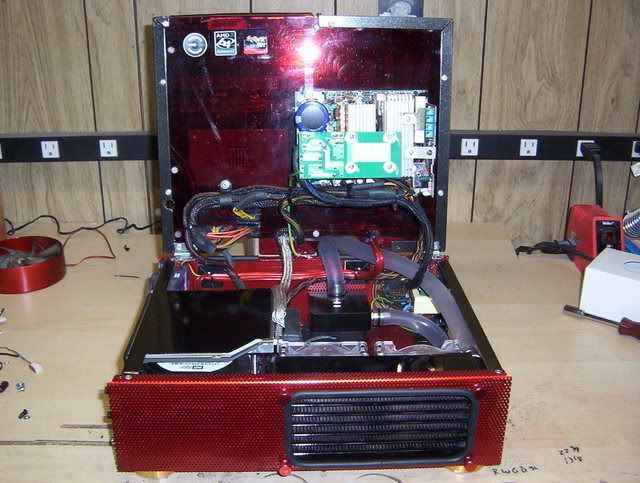 Edited:
05/16/2009
at
10:58 AM
by
MKmods