Got my new case today, a Thermaltake M5 with side window, and I think its a great case, very pleased I bought it. Only cost me £60 are the quality is excellent. I was hoping for the version with the black insides but they are discontinued so unfortunately mine has grey interior. However I plan to add blue l.e.d fans so this isnt that much of a problem.
The case comes with 2 fans, a big 140mm intake fan at the front and a 120mm exhaust fan at the rear. There is space to add an exhaust fan at the top of the case (which I intend to do) and a space to add a 70mm fan behind the motherboard (not sure if im going to do this yet)
The only criticism I have with the case is the front panel isn't very tightly secured, its very easy to pull it off, but as I wont be moving my case very much this isnt really an issue.
Sorry for the crappy pics: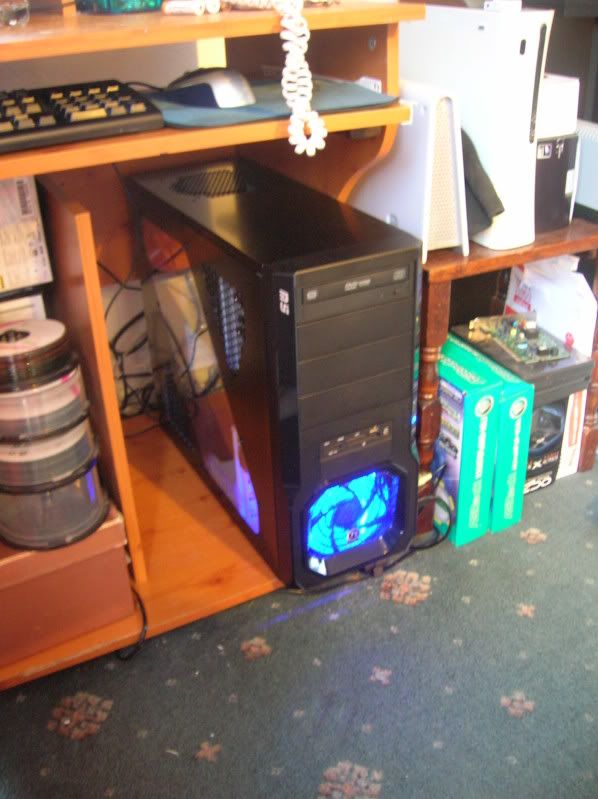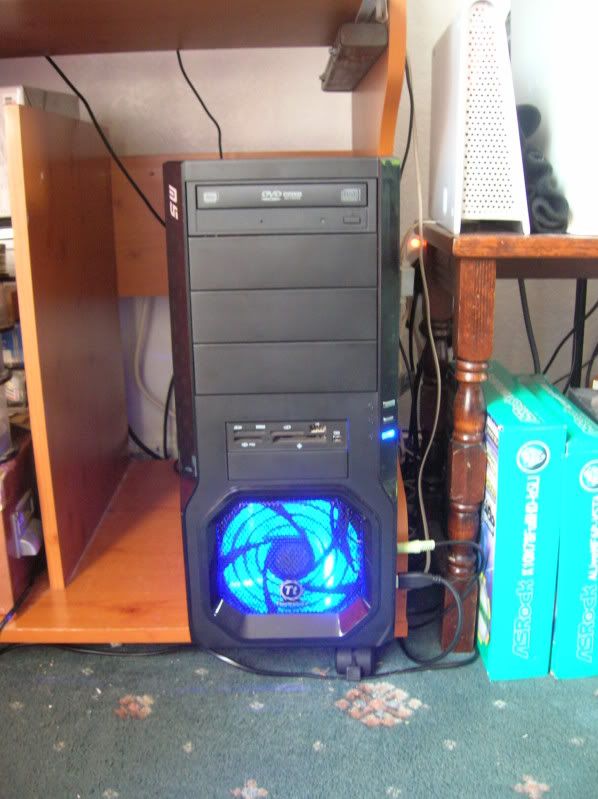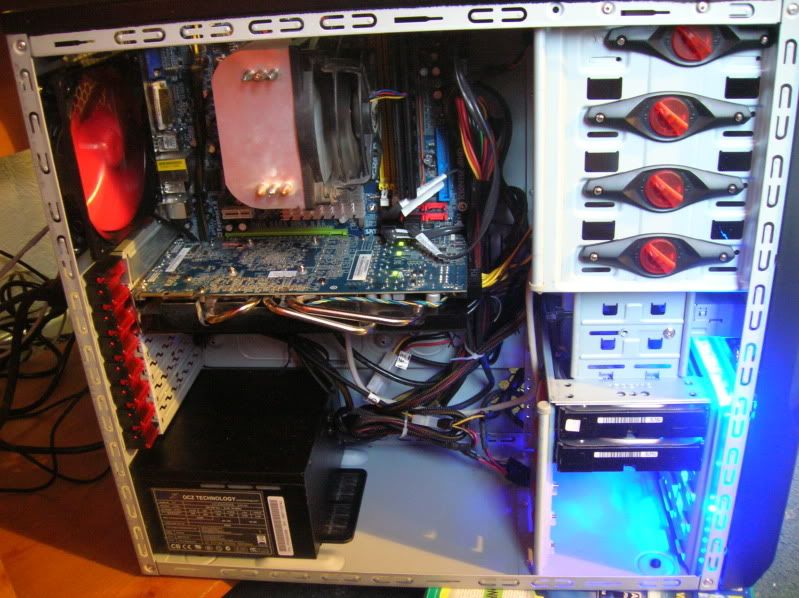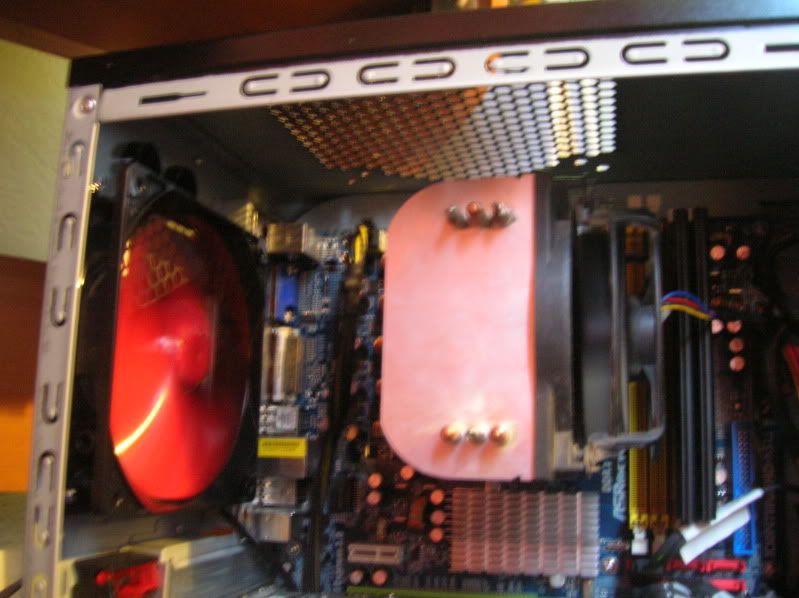 My cable management isn't very good I know (its tidier than my old case) but I did the best job I could, although its still quite messy. This case is much more spacious inside so there is still plenty of space for air to flow. Im wanting to illuminate the whole case blue, I figured the top mounted fan would do this but then I realized my huge graphics card is in the way so it wont be able to illuminate the whole case. Is there any other way i'll be able to do this?


-------------------------

ASRock K10N78FullHD-hSLI R3.0 Motherboard
AMD Phenom II X6 1090T @ 3.9ghz
Sapphire Radeon 5870 1GB
4GB DDR2 RAM (4 4 4 12)
Corsair TX650W PSU
Thermaltake M5 Case
Windows Vista x64 Ultimate