I have performed my first mod that involved me setting to my case with my dremmel.
Its only a minor mod but a mod non the less.
The area to be altered
The issue that has prompted the alteration.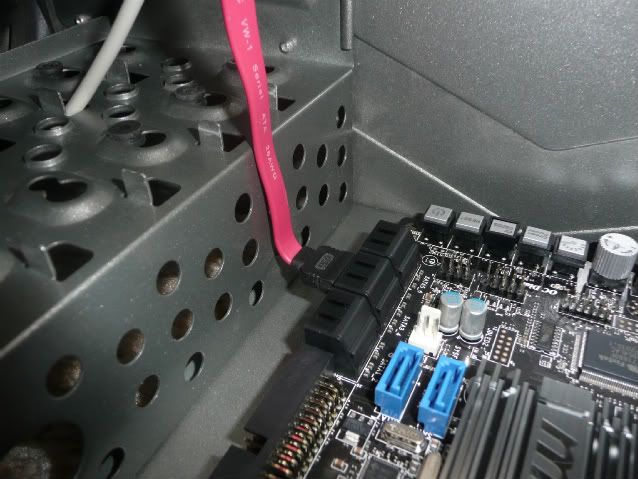 Cut the hole using my trusty dremel and cutting wheel and then ground smooth using two different grinding wheels.
Edging trim applied to protect any rough edges although they were pretty smooth any way.
Finally I can insert the sata cables without bending them at 90 degrees.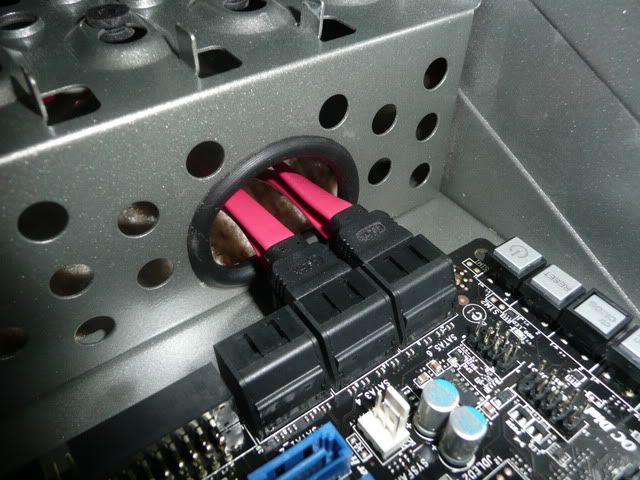 Sata 1 and 2 are still fairly unusable but I would never need to use more than four anyway and if I suddenly found I needed to I can just cut the whole a little wider.
Edited:
06/11/2009
at
09:30 AM
by
magdary