To Project: Black-Box
The Concept:
Simply a pump, reservoir, radiator, and fan enclosure external to the main rig.
The Components:
Custom Aluminum Box 11"x18"x6" (.080 Gauge)
2 Swiftech MCR320
2 Sunbeam Multi Fan Power Ports
14 Gentle Typhoon 1850 RPM
2 Swiftech MCR355 Pumps
EK-DDC X-RES 100 VERSION 2
EK-DDC X-TOP-V2-AC
1/2" Tubing
1/2" Bitspower Barbs/Fittings
MNPC-Tech Beefy Rubber Case Feet
AC Ryan Mesh
The Renderings: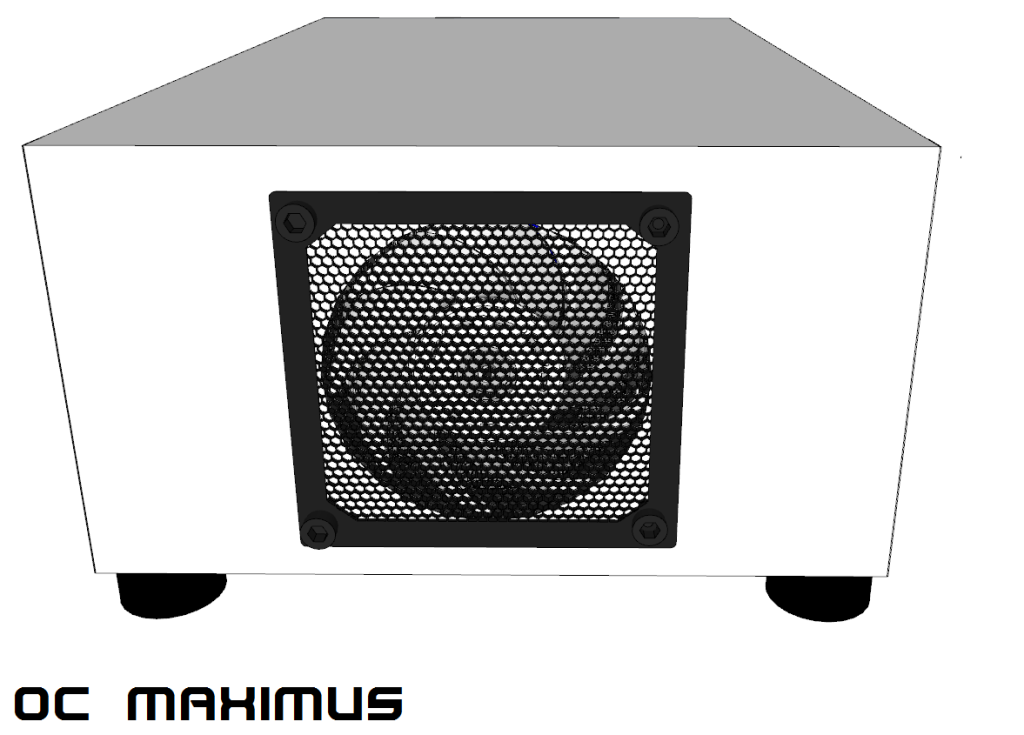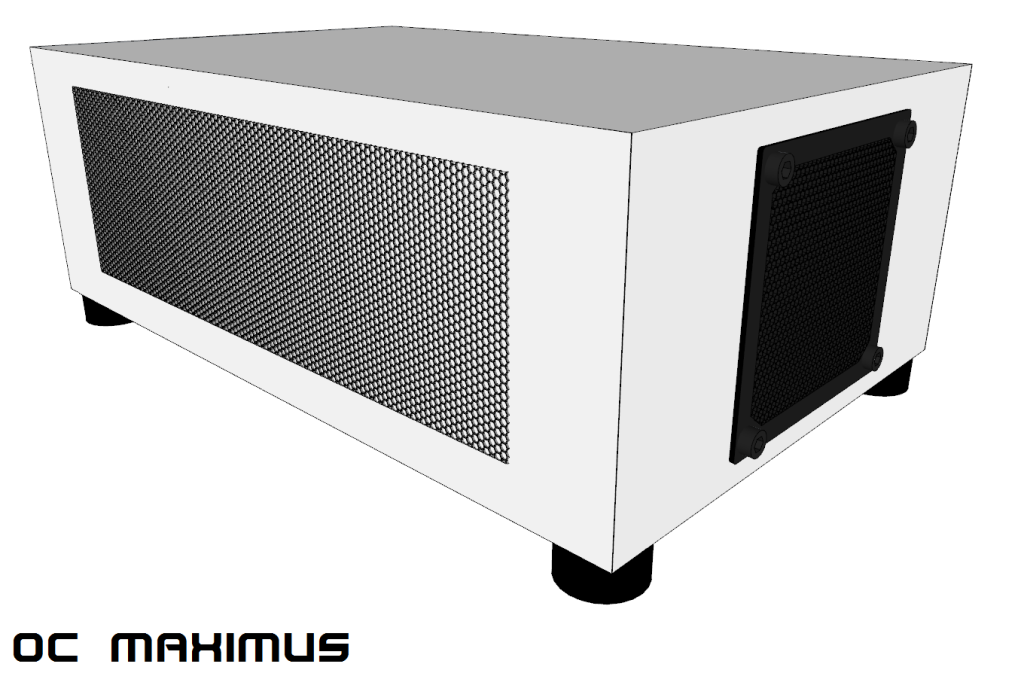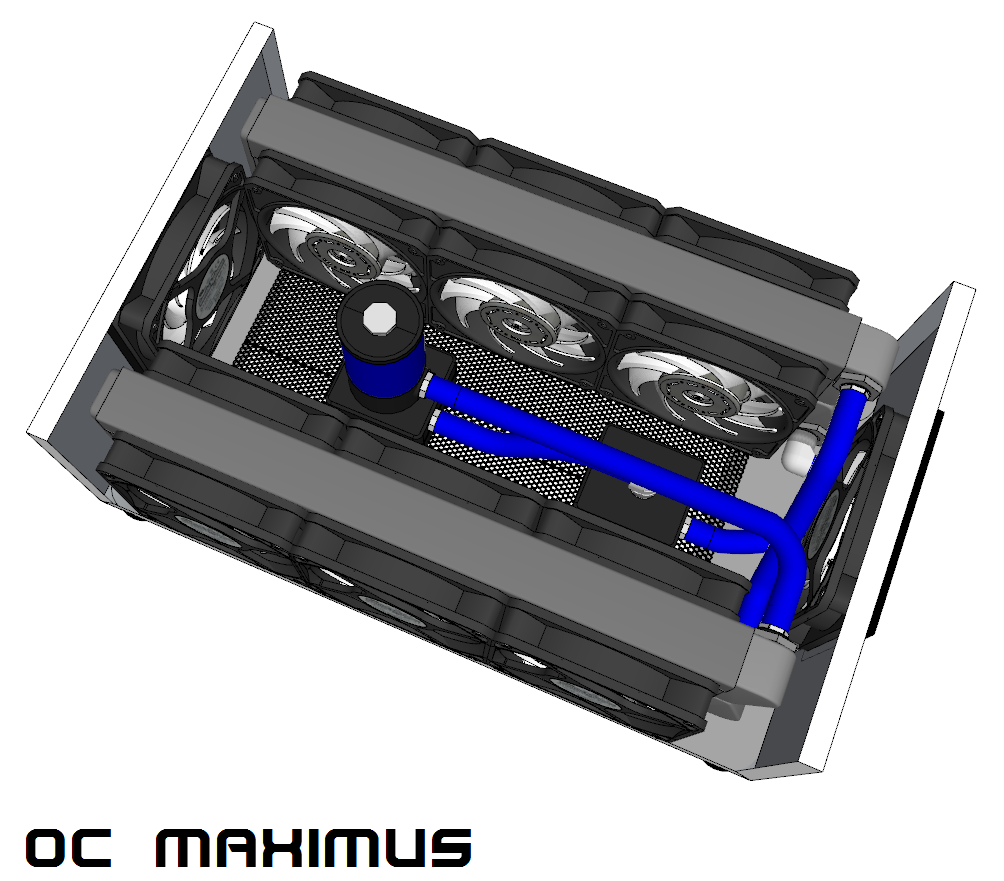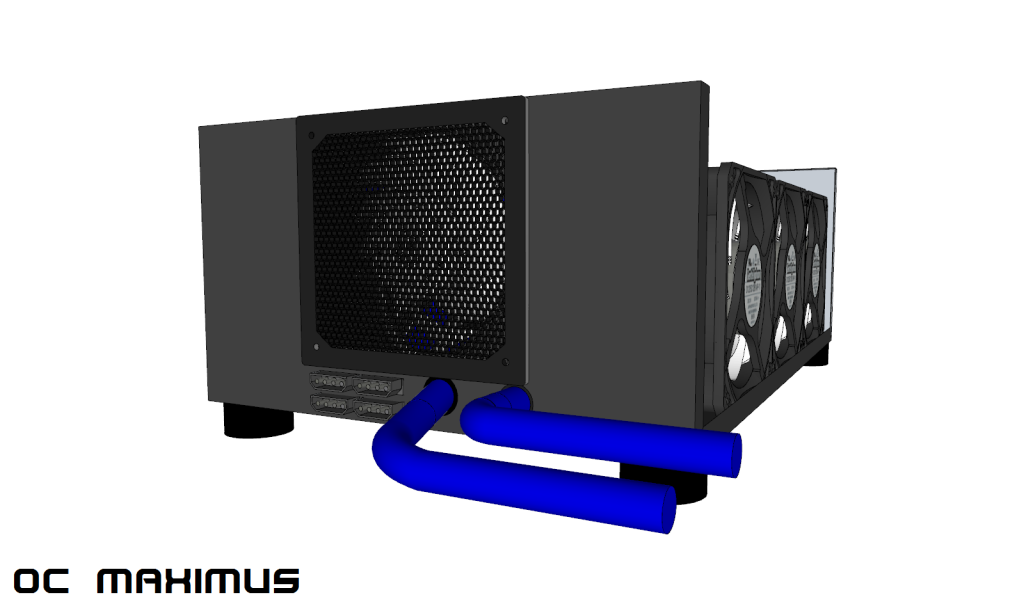 The Air Flow:
Air enters Black-Box through the front and rear via fans. The bottom of the case is vented allowing air to be drawn in via the fans attached to the radiators. Radiator fans are oriented to exhaust out the vented sides of the case. Radiator fans can also be oriented to pull air in from one side of the case and exhaust out the other creating a cross flow.
The Water Flow:
From Main Rig > To Black-Box > Pump 1 > Pump 2/Reservoir > MCR320 1 > MCR320 2 > Exits Black-Box > To Main Rig
The Electrical:
A PCI Molex Pass-through from the main rig will power Black-Box via a custom dual molex cable. Black-Box will have two molex bulkhead connectors which this cable will connect to. Two Sunbeam Multi-Fan Power Ports inside Black-Box will be used for power distribution.
The Simple Concept takes shape: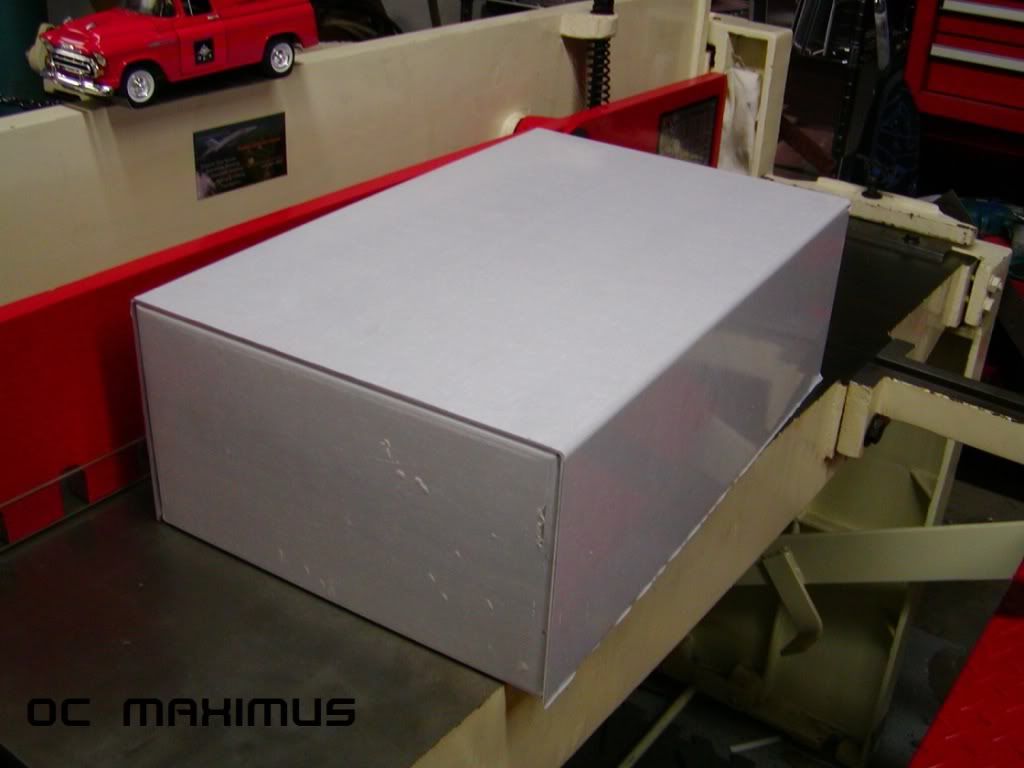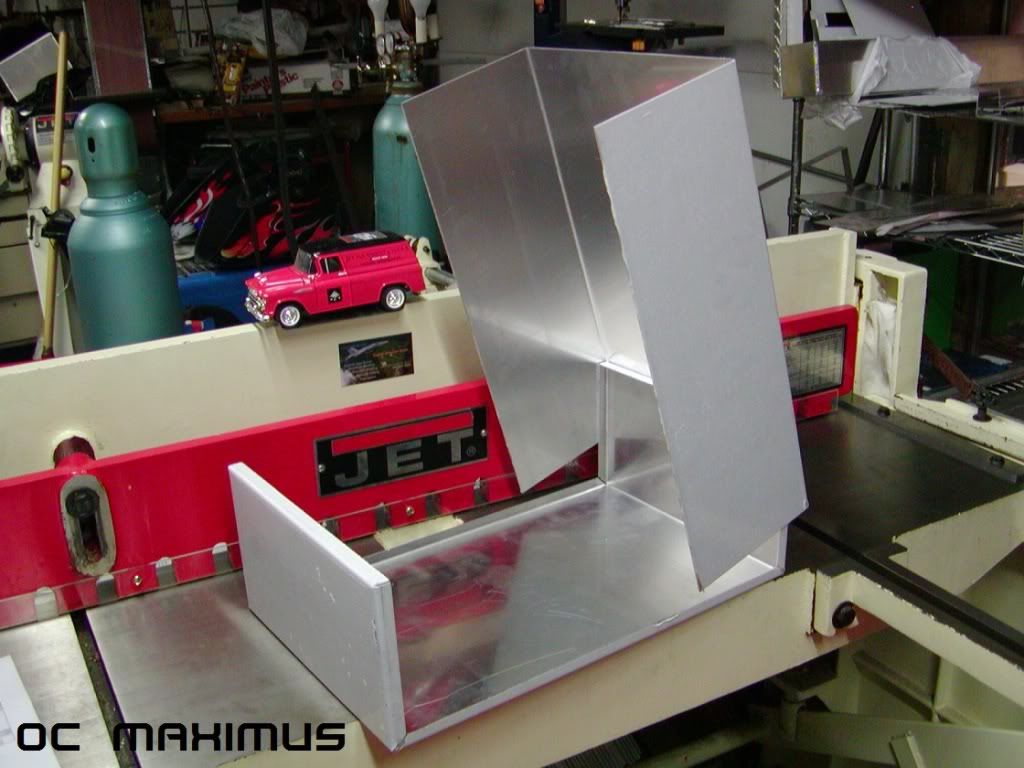 More on the way, so stay tuned.

OCM


-------------------------

Phenom II 965BE @
6.22GHz
on
LN2
Edited:
08/29/2010
at
02:38 PM
by
OC Maximus