I've been talking about the new build here and there, and since I started work on it last weekend I figured I'd go ahead and start the project thread. The specs are staying mostly the same as they are now. I got a new motherboard and faster pump, and I throwing my SpinPoint F4's back into the mix.
System:
Phenom II X6 1100T
8GB Corsair XMS3
Biostar TA870U3+
Radeon 5870, made by somebody... I forget who
Corsair Nova V128 SSD
2x320GB Samsung SpinPoint F4's in RAID0
1TB Seagate FreeAgent GoFlex USB3 external HD
Kingwin Stryker 500 Watt Fanless PSU
Cooling:
Hardware Labs Black Ice SR1 560 radiator
Danger Den MC-TDX CPU waterblock
Danger Den DD-Summit GPU waterblock
Alphacool VPP655 Variable speed pump
4x120mm Noiseblocker NB-Multiframe M12-S1 fans
Lots of compression fittings from Bitspower
The case I decided on was Corsair's
Obsidian 550D
. Other front runners were
Antec's P280
or Fractal Design's
Define R3
. I hate noisy machines, so I like quiet cases.
The only problem... I didn't have one, and neither did anyone else. Corsair hadn't released it yet(and still hasn't, ARG!), so I downloaded Google Sketchup and started drawing.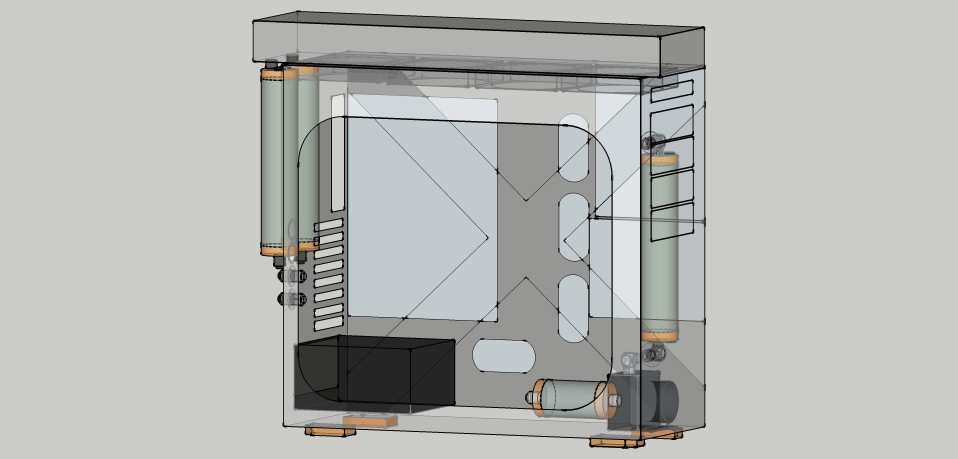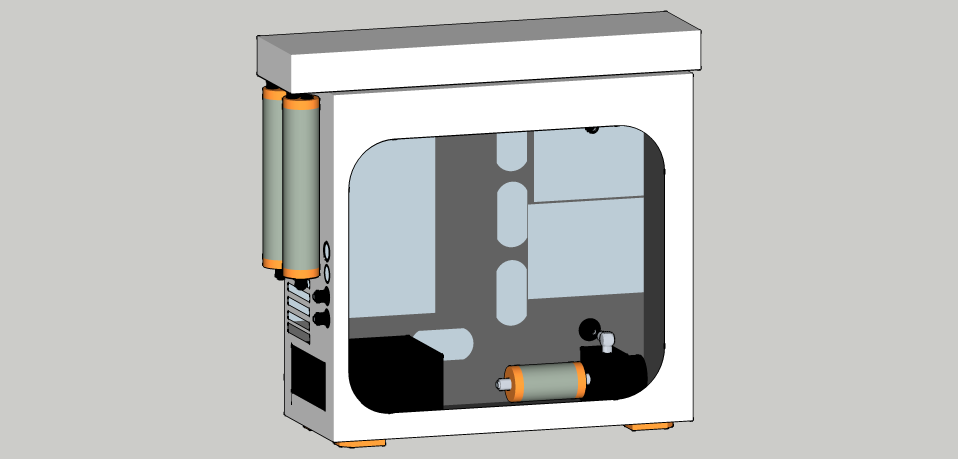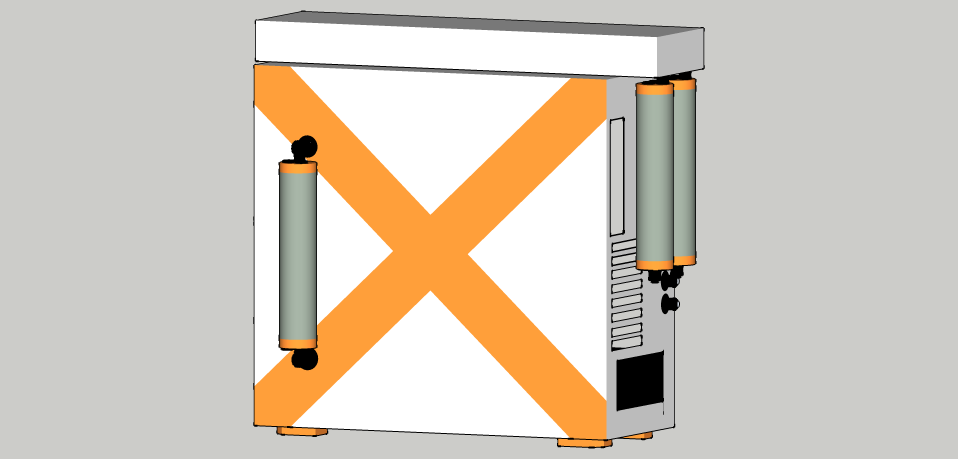 With the design done it was time to paint things.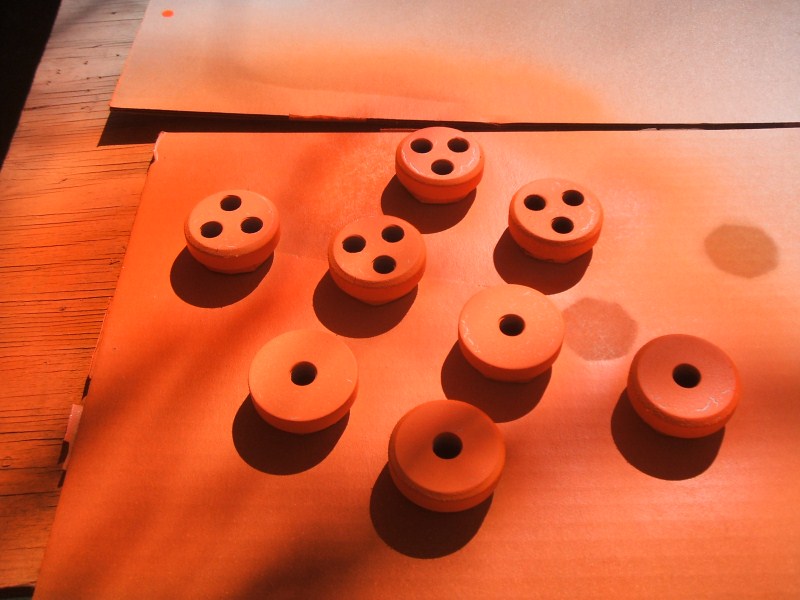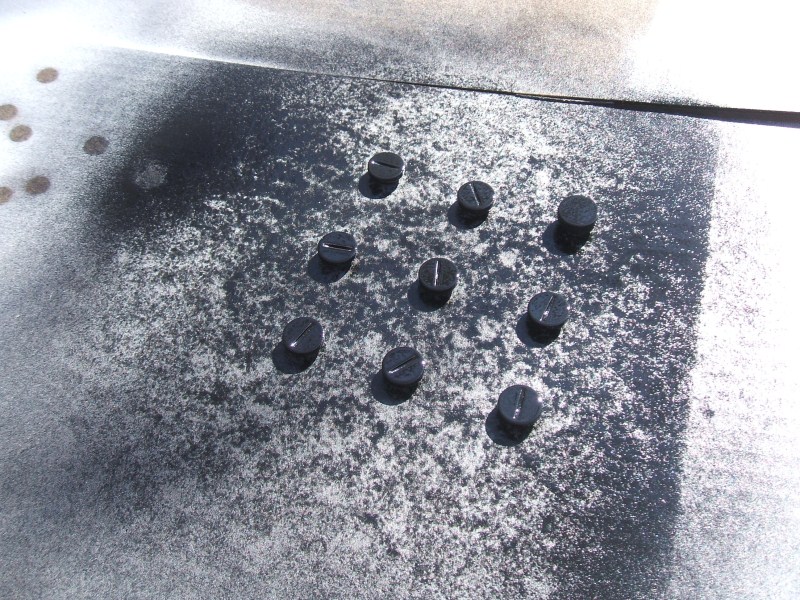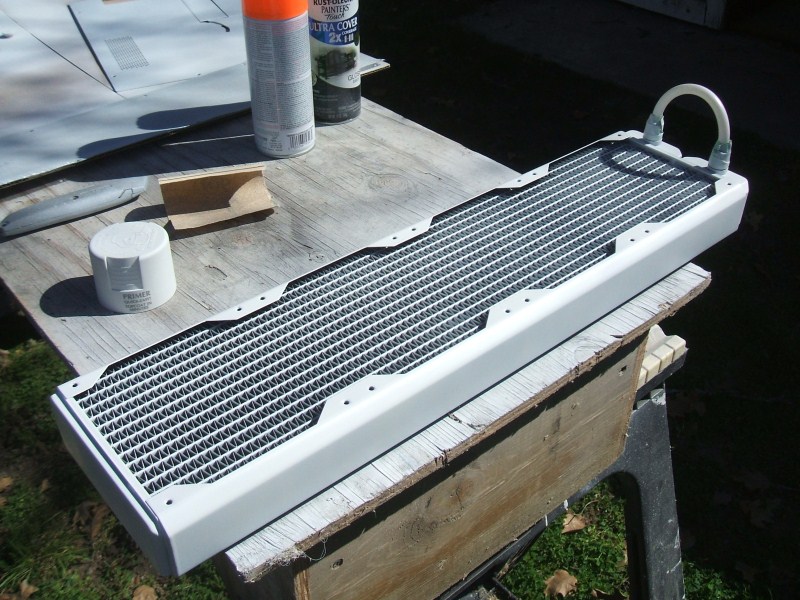 Frog tape. Enough said.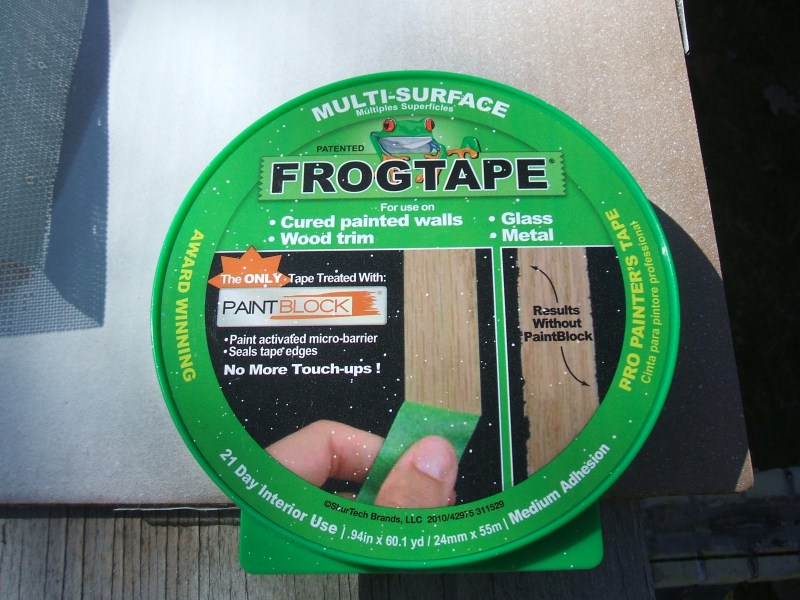 A few touchups on the radiator were needed afterwards. This is how you know a geek lives here.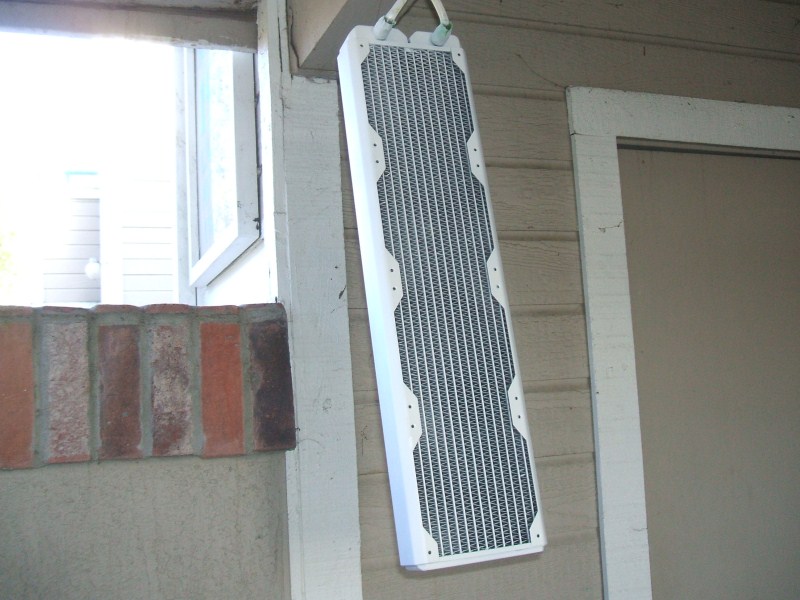 The reservoirs and pump once assembled.
More this weekend.


-------------------------

Containment Breach
Do not meddle in the affairs of archers, for they are subtle and quick to anger.
Edited:
02/23/2012
at
11:57 PM
by
Mime