Yeah... there's a lot of painting in this project... more than I had anticipated... and there's still more to be done.
When I bailed on the 550D I did some more sketching just to see how things would work out. That was both a good thing and bad thing. Good, because it helped confirm that the Define R3 would work for this project. Bad, because it showed me just how well the Define R3 would work... leading to even more ideas that I couldn't leave alone.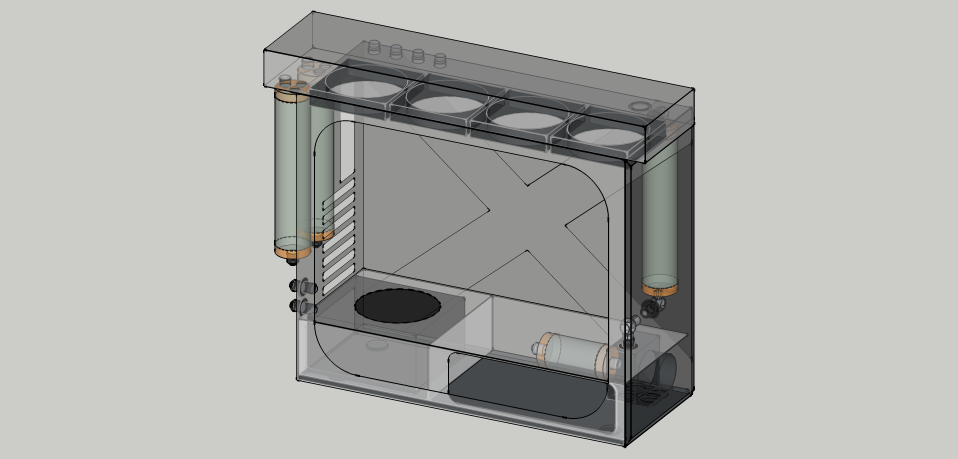 The pre-stamped fan grates in the top of the case would only be partially covered by the radiator, so I masked and filled the exposed holes. You can also see here where I drilled my finger while drilling out a rivet. If my hand hadn't been in the way my first thought would have been "I'm glad my hand wasn't in the way of that"... instead it was "gee... that was really stupid". Fortunately the drill bit I was using wasn't very big.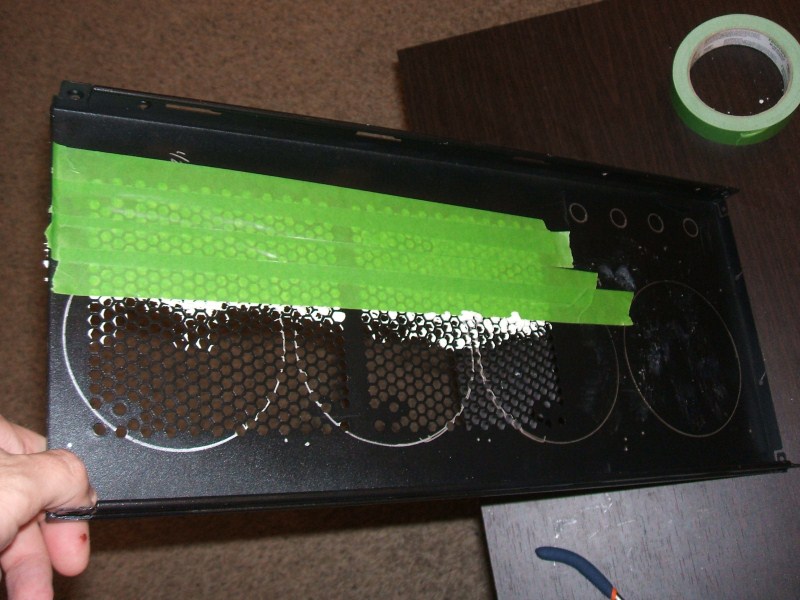 I did the same with the top input panel. The radiator would be covering most of those ports anyway leading to a bunch of unneeded wires inside the case.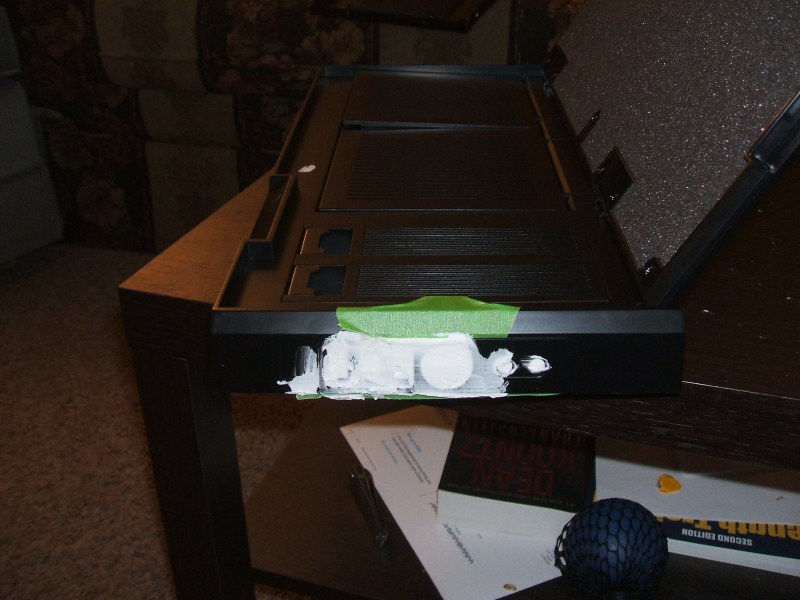 Time to do the first real fabrication of the project and cut some fan holes.... wheeeee.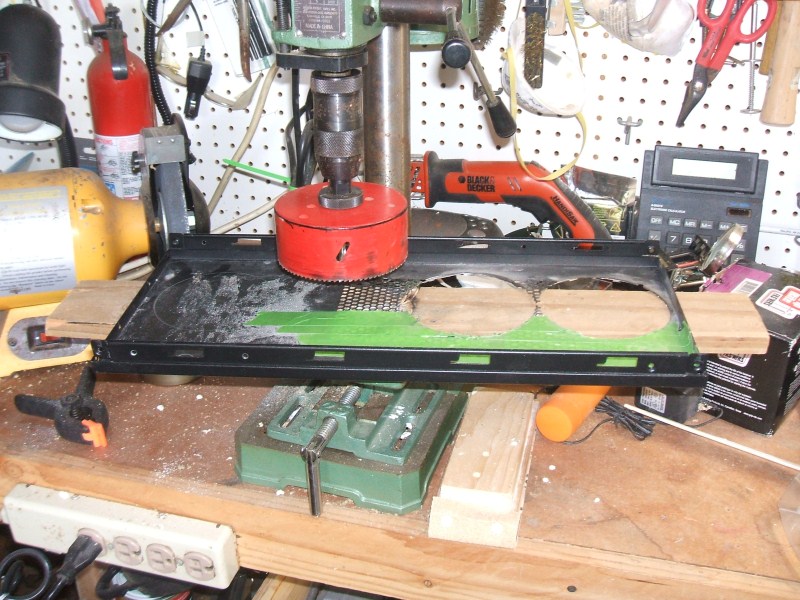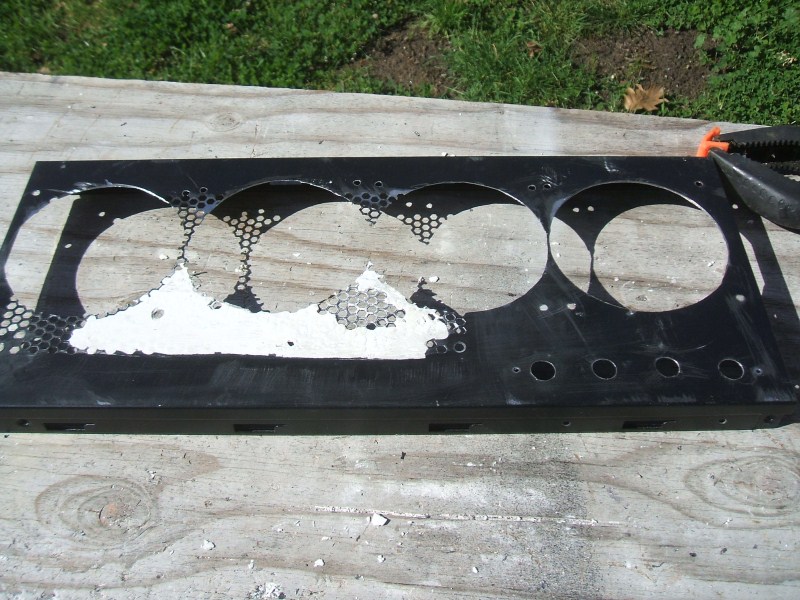 The filler paste didn't hold up well to the drilling, and I wouldn't want it coming off so easily anyway. I'll have to get some better goo and try again. You can also see the holes marking the location of the fan controller as well... more on that later.
The top panel turned out much better.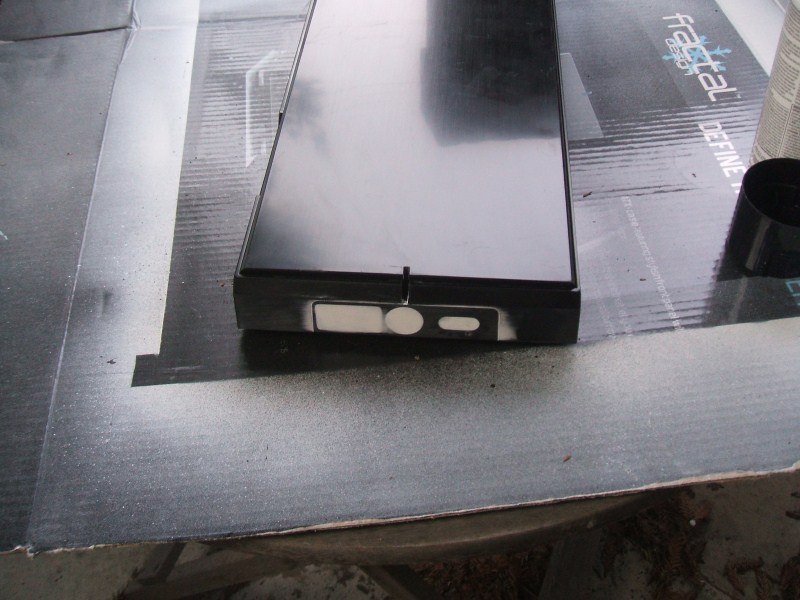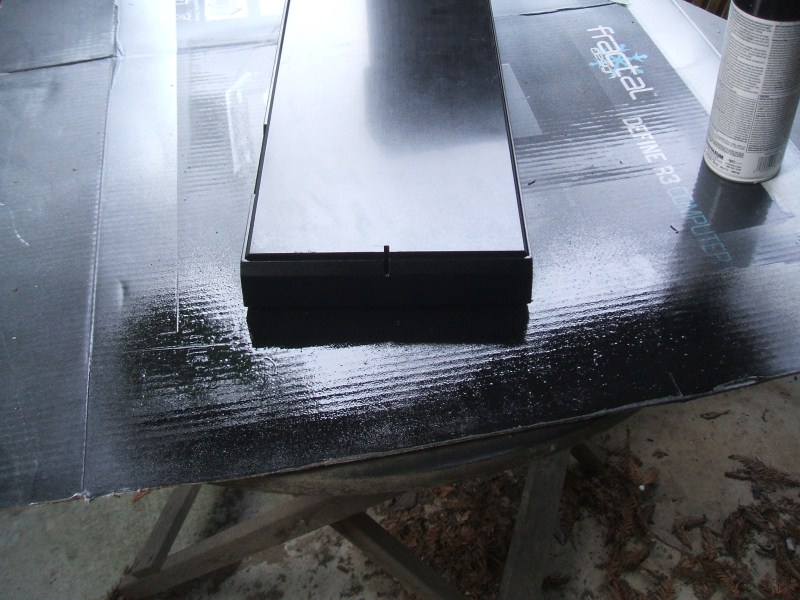 Next up for fabrication was the front side panel where I drilled my pilot hole then cut a whacking huge hole for the window.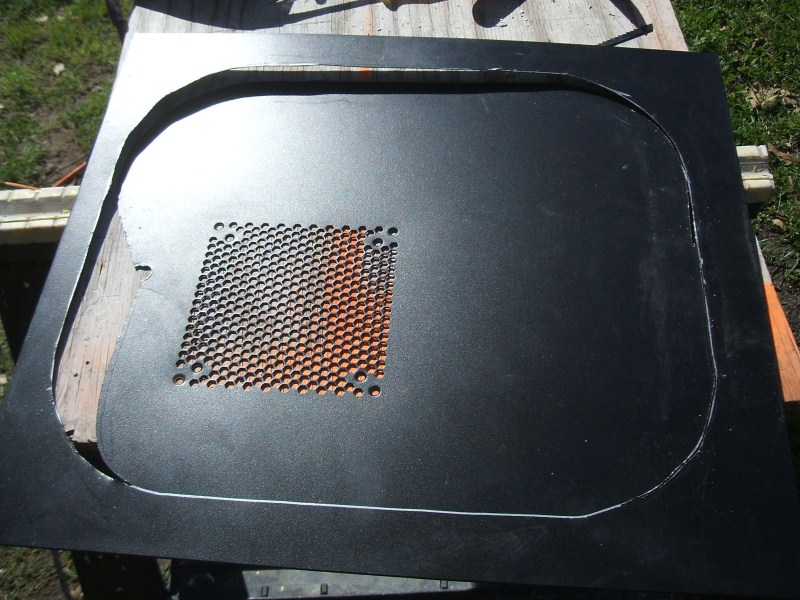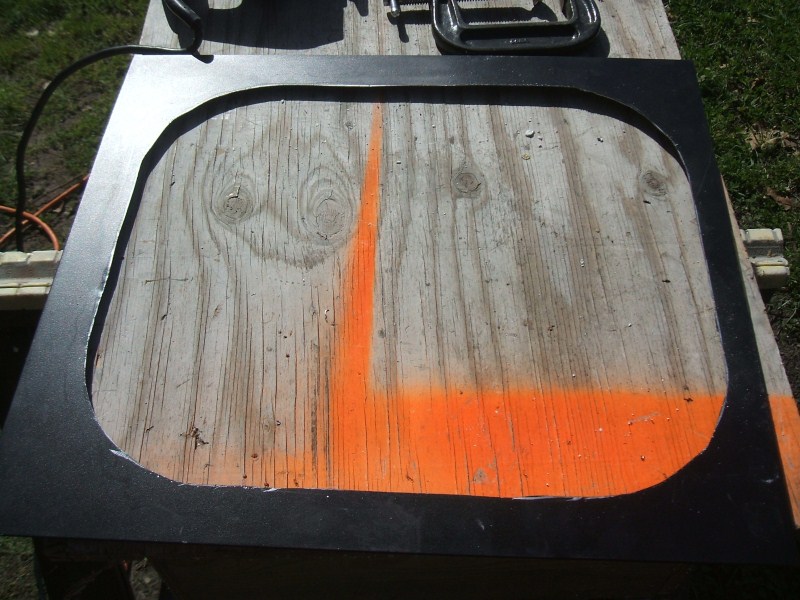 Since I want the inside of the case to remain black I have to do some creative masking. First I mask off the edges making sure the tape overlaps the edges of the panel.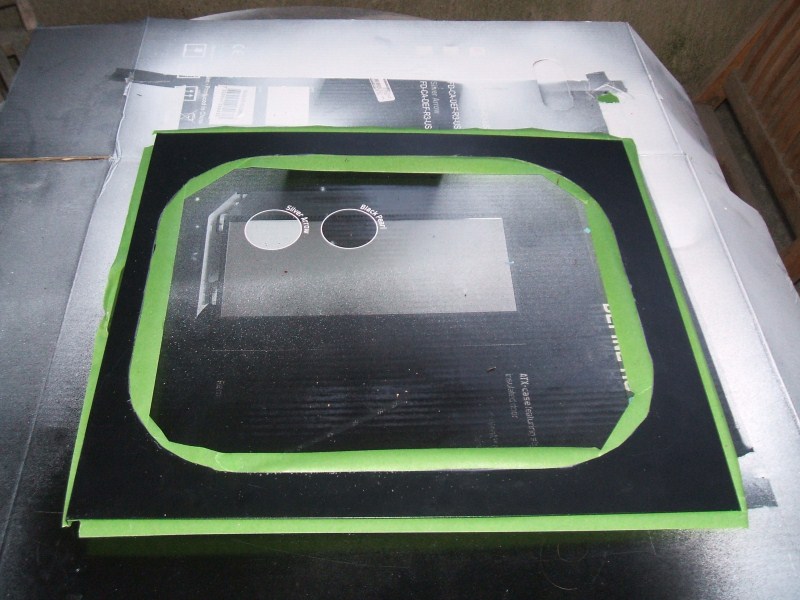 Then I tape down the tape. This seals off the inside of the panel while leaving all of the area to be painted exposed.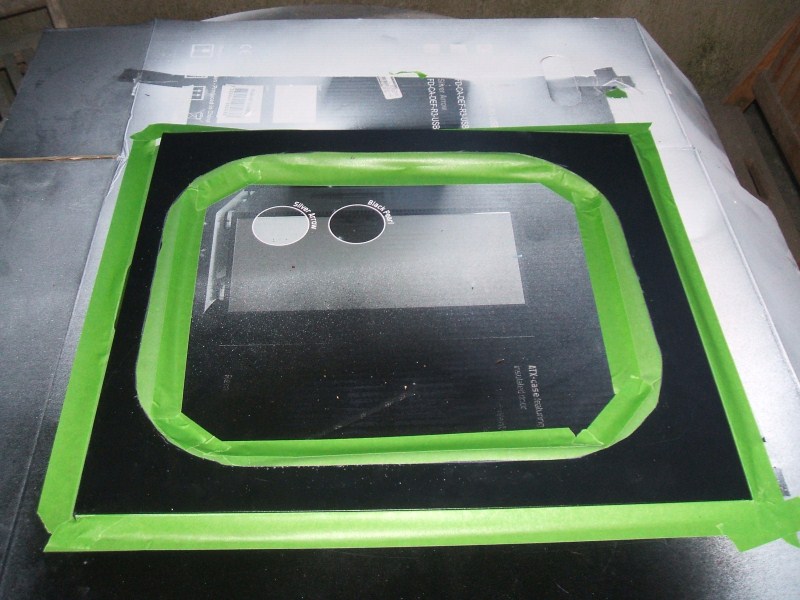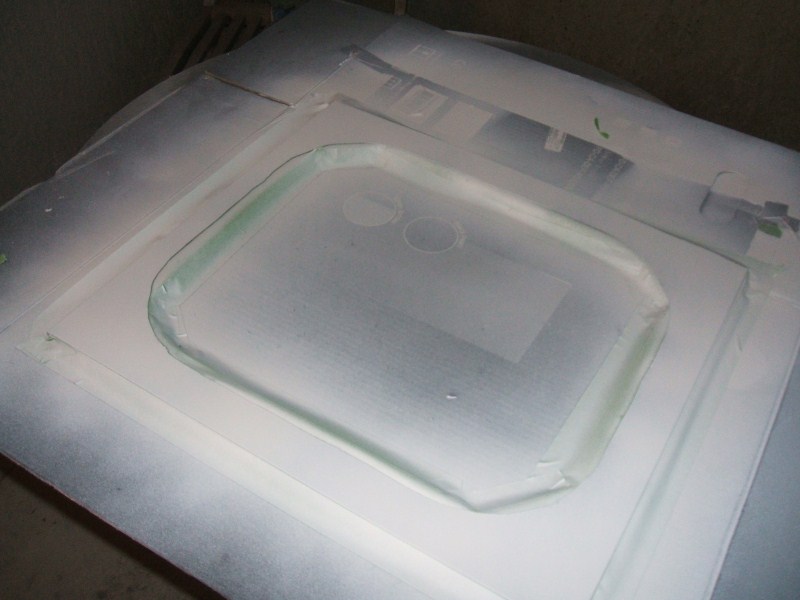 My can of primer ran dry while painting it... grrr. It needs another coat to completely hide the black paint underneath, so putting in the actual window will have to wait until next time.


-------------------------

Containment Breach
Do not meddle in the affairs of archers, for they are subtle and quick to anger.
Edited:
03/20/2012
at
01:00 AM
by
Mime