the first step is identafy the model and make of your card and down load the bios. gpu-z is also helpfull and useally tells what you need to know once youve done this you can begin.
first download winflash ver:20113 and install it (obviuselly)
second step is run as adminastrator (like this)
http://i1201.photobucket.com/a...eys/ScreenShot008.gif
second extact the bios file into an easily found file or onto your desktop.
third click on load image in the atiflah programand locate the bios you just extracted (like so)
it should look like thi afterwards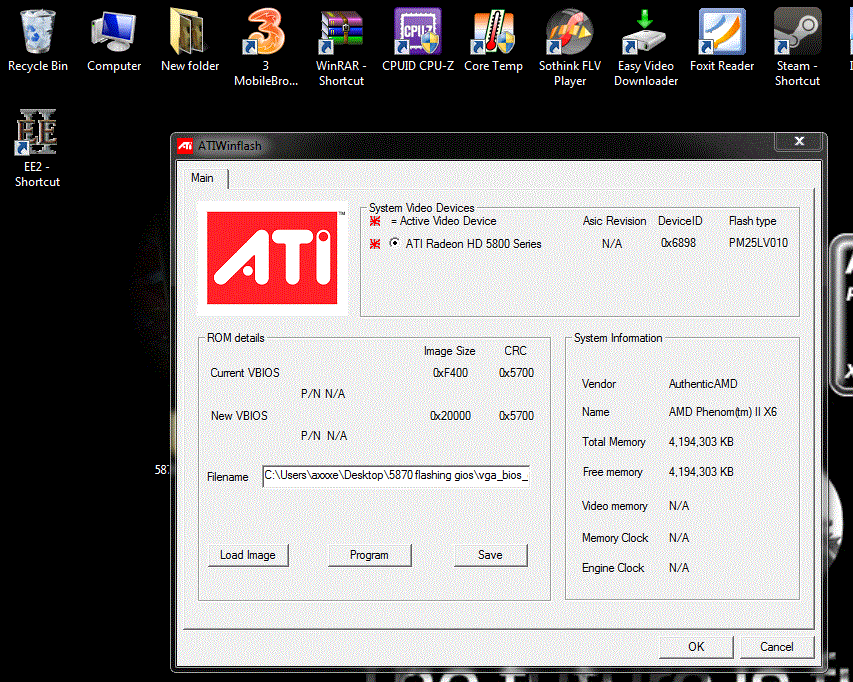 if your screen flickers thats what uselly wat happens dont be alarmed
after the program has finished running and screen pops up saying complete then shut the program restart you pc and that is it hope this has been a bit more helpful


-------------------------

amd fx-8120 powercolor 6970 @890mhz
g-skill ripjaw x 1866mhz 16gig
asus ch5
2x corsair force 3 ssds in raid (2 x 60g)
2 xwd 500g sata 3 hdds in raid 1.10