Hi there
Is the vcore voltage intended to jump all the time between 1.26 and 1.44 volts, even when the cpu is idle ? I have my 1090T installed on an ASUS M4N82 Deluxe, not an old motherboard but it needed a BIOS upgrade and it only has DDR2 ram at the moment (NVIDIA 980a chipset). Everything works fine so far and i'm really lucky with the cpu. All settings are stock and/or set to auto in the BIOS.
full load on all 6 cores, vcore stays stable at 1.26 volts: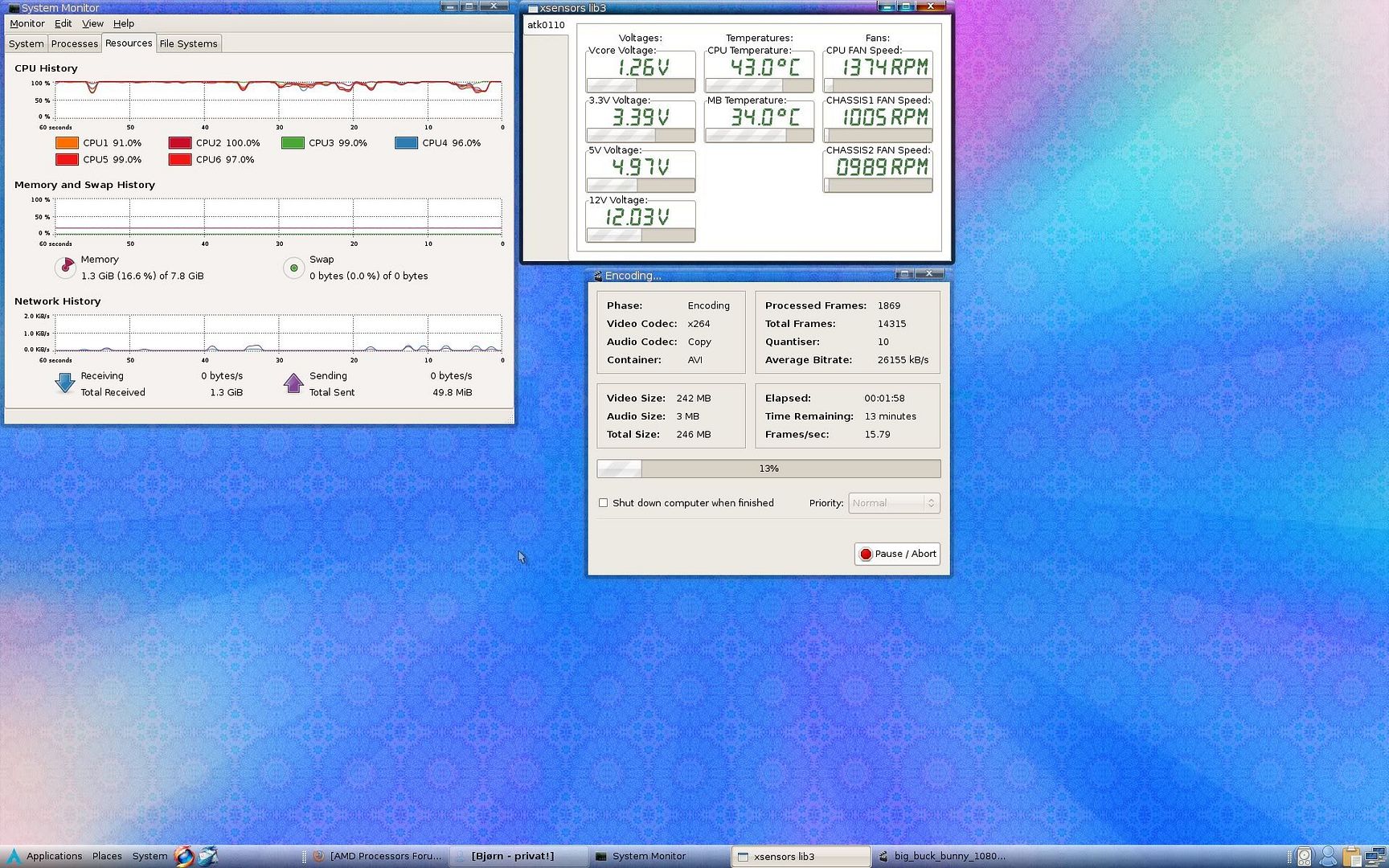 full load on only one core, vcore at 1.44 volts the most time: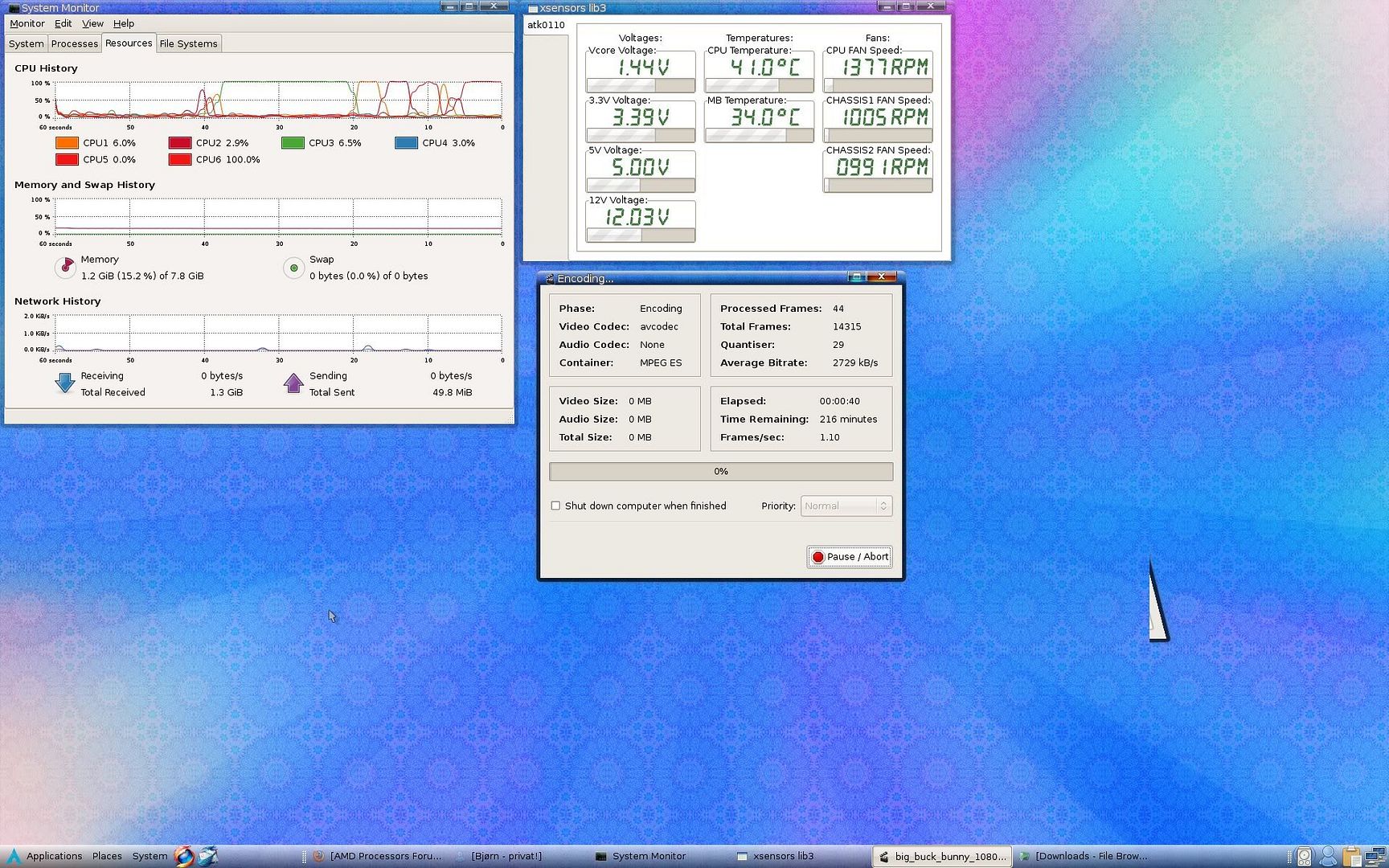 Does this behavior indicate that turbo-core works properly ? And if so is 1.44 volts healthy for this cpu ? My temps seem ok, i have 26°C ambient temperature atm.