So this problem has been plagueing me for a good 3-4 months but for some reason today it kicked into high gear and now I can't open any games.
I am running win 8.1 on a Toshiba Sattelite S875D. First of all CCC crashes within minutes of windows loading every time.Other problem is in attached image.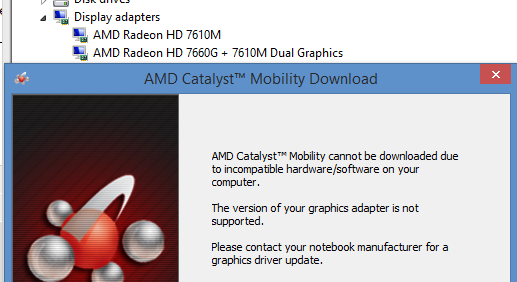 I have searched google at least 100 times and am hoping to get a definate fix here as all the forums ive been searching give very different fixes and I don't like crewing around too much with reg and system settings.