I have black bars surrounding my screen (sides, top & bottom). I have installed AMD catalyst but i have no option to resize my screen.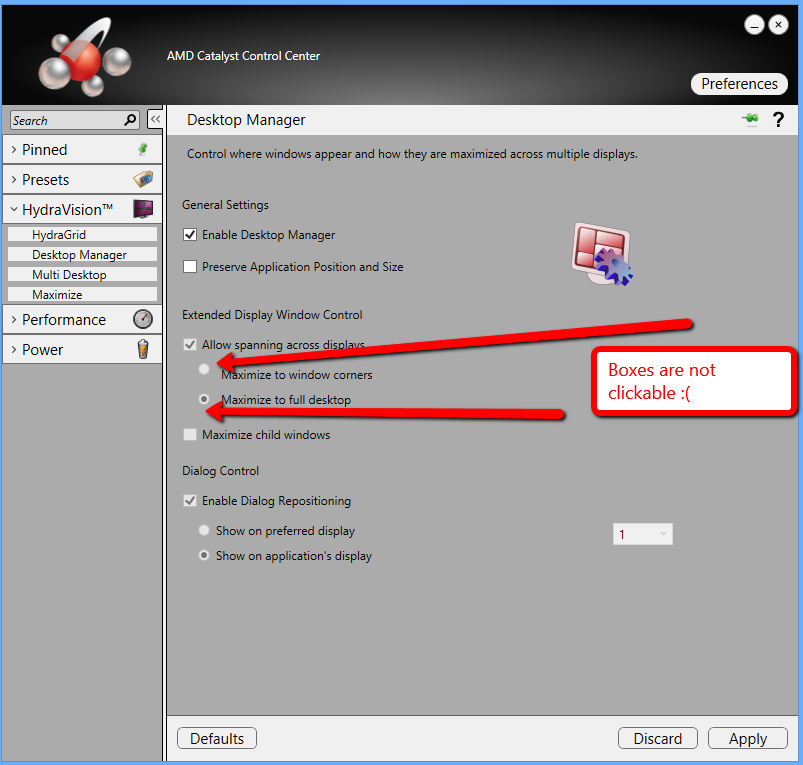 I know the drivers of my video card are out of date. I downloaded the latest ones here. I run the installation. I am asked to restart the computer. I do. It completes the installation as it restarts. I check the driver info through device manager and it still lists the 9.2.0.0 driver from 9/27/2012
I am thinking that by updating my software AMD catalyst will allow me to resize my screen but I can't figure how to do it.
I downloaded AMD Driver Autodetect. I get a http 416 error when i try to use it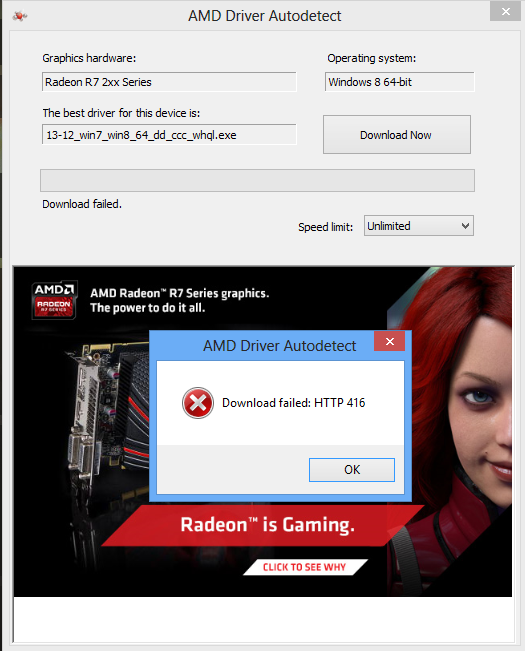 Here is my machine: http://www.newegg.com/Product/Product.aspx?Item=N82E16883229367
Graphics Card
- HIS Radeon HD7850
- no overclocking
AMD Catalyst Driver Version, and Driver History
- AMD catalyst 2014.0312.1131.18796
- Driver 9.2.0.0
Operating System
-64-bit; Windows 8
Issue Details
- I have black edges all around my viewable window
- My AMD catalyst does not allow to resize my screen. the option to do so is not present
- links to videos or pictures that may demonstrate your issue
Motherboard or System Make & Model
- MSI
Power Supply
- 800W
Display Device(s) and Connection(s) Used
- Samsung S22C300HS
- HDMI cable
Applications and Games
- Black bars all around the screen in every game but "the binding of Isaac" (I think it s a flash game)
CPU Details
- AMD FX(&trade
-6100 Six-core processor
- No overclocking
Motherboard BIOS Version
- American Megatrends MSI 08/10/2012
System Memory Type & Amount
- 8GB Ram
Additional Hardware
- Toshiba DT01ACA100 ATA
Additional Details
N/A