In accordance with my other rigs it must have a redneck nickname, so I'm going to call it Cooter (Cooter....Dukes of Hazzard)! My other rigs are named, JimBob, JoeBob, J-Bob Jr. and Mrs. BobbyJoe.....I live in TN so it is appropriate I think....and given my real name, which I am not going to state here......um, yeah.....LOL Anyway, I'm bad at build threads, so I don't know if I want to officially call this a build thread but more of an.....this is a thread about this rig...what's going in it (no mods this time, sorry).....what it will look like....and how it performs.
I finished ordering everything for it last night so most everything is en route to the house now, but this is what I have picked out for it.
AMD A6-3650 APU w/ AMD Radeon 65XX HD GFX Quad Core Processor Socket FM1 2.6GHZ 4MB 100W Retail Box [Thanks AMD!!!]
Cooler Master GeminII M4 - CPU Cooler with 4 Direct Contact Heat Pipes (RR-GMM4-16PK-R2)
Noctua NF-R8 80mm Fan 3-Pack
LG Super Multi Blu-ray Disc and HD DVD-ROM Drive (GGC-H20L)
Logitech Mini Controller for Logitech Revue and Google TV
Silverstone Tek SG02B-F-USB3.0
ASUS F1A75-M PRO R2.0 FM1 AMD A75 (Hudson D3) HDMI SATA 6Gb/s USB 3.0 Micro ATX AMD Motherboard
Samsung 120GB 840 Series 2.5" Solid State Drive with 3.5" Installation Kit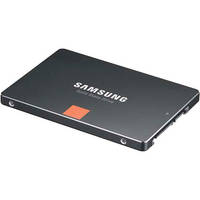 Western Digital Red 3TB SATA3 64MB Cache 3.5in Internal Hard Disk Drive HDD
PC Power & Cooling Silencer Mk III 400W ATX Modular Power Supply 80PLUS Bronze 120MM Fan
Samsung Electronics Extreme Low Voltage 30nm UDIMM 8 Dual Channel Kit DDR3 1600 (PC3 12800) 240-Pin DDR3 SDRAM MV-3V4G3D/US
....more to come, so be patient.


-------------------------

The opinions expressed above do not represent those of Advanced Micro Devices or any of their affiliates.
Requiescat In Pace AMD Processor Forums | Member since: 1/19/2009 | Post count: 4142
Please don't PM me with questions, instead create a thread so that everyone can assist and benefit from the knowledge provided. Thanks in advance!