A number of years ago I build the folks an XP machine using what I can salvage from their recently dead previous desktop, and pulling whatever I can't from my collection of spare parts. Recently I notice that tell-tale buzzy, rattly, whiney noise coming from it's heatsink which often preceeds the death of a fan.
I figure I should go for an ounce of prevention and all that, and I know I'll be the one fixing it if it dies completely anyway. However, I didn't plan on making this into a mini-project log until I saw the state of its interior...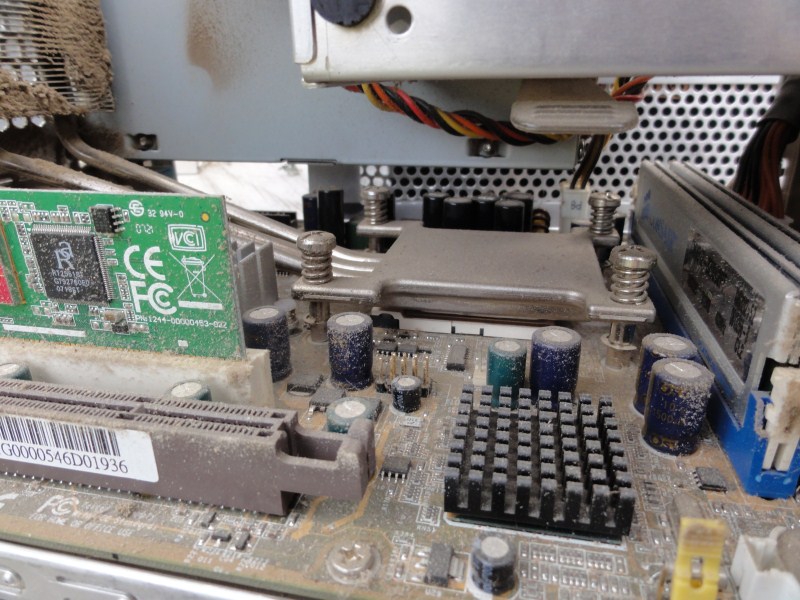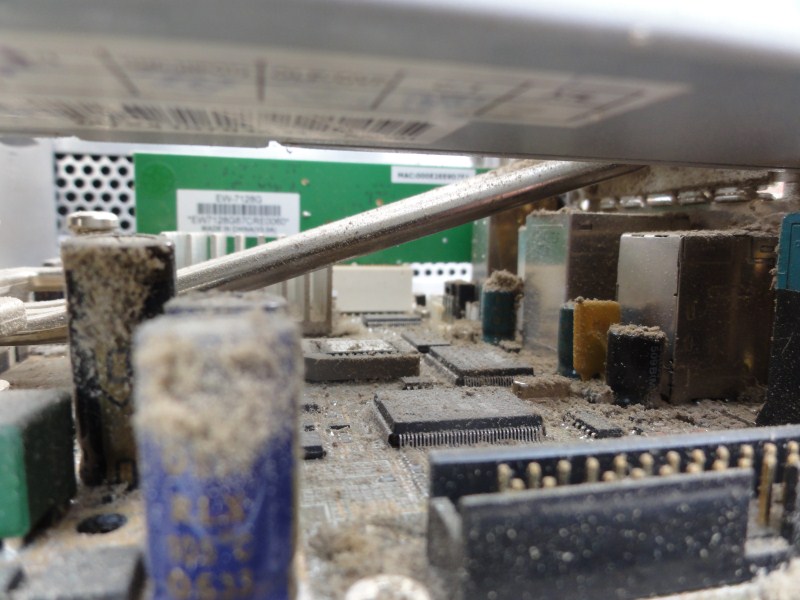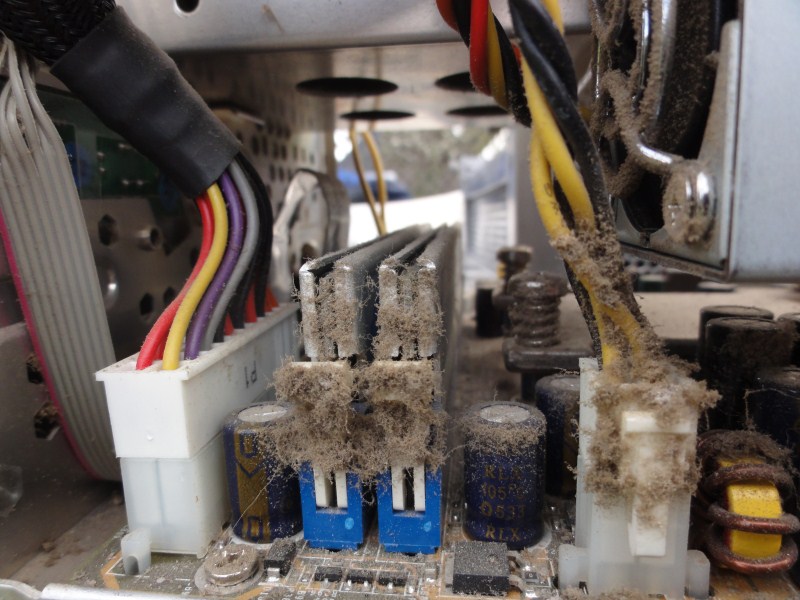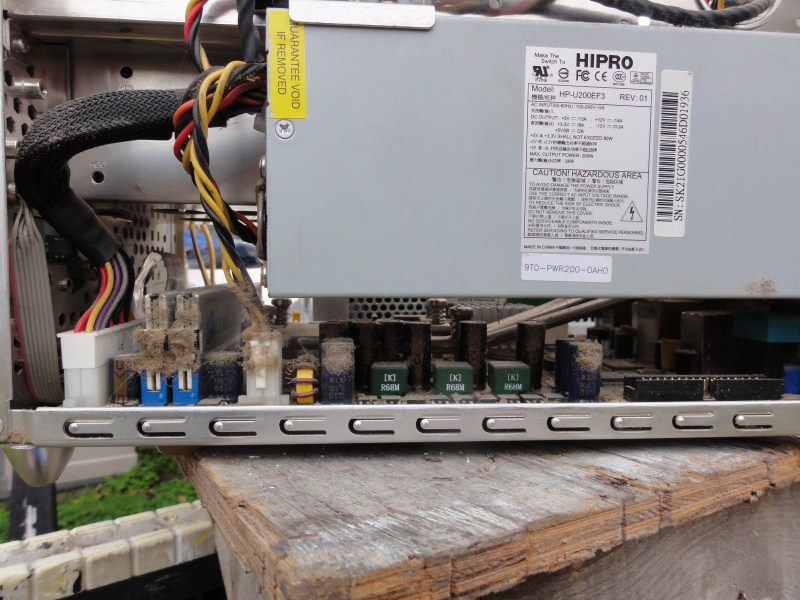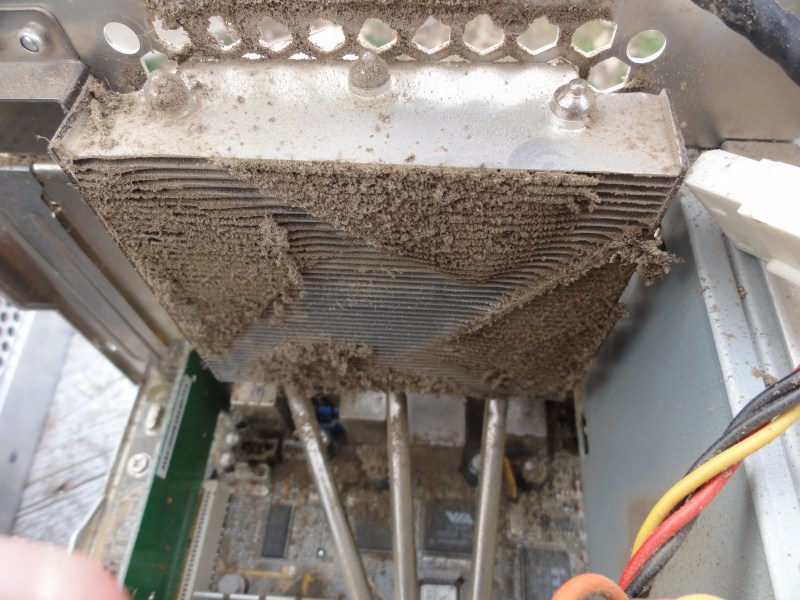 The machine is an old Shuttle XPC. The heatsink fan its self was the worst of the lot...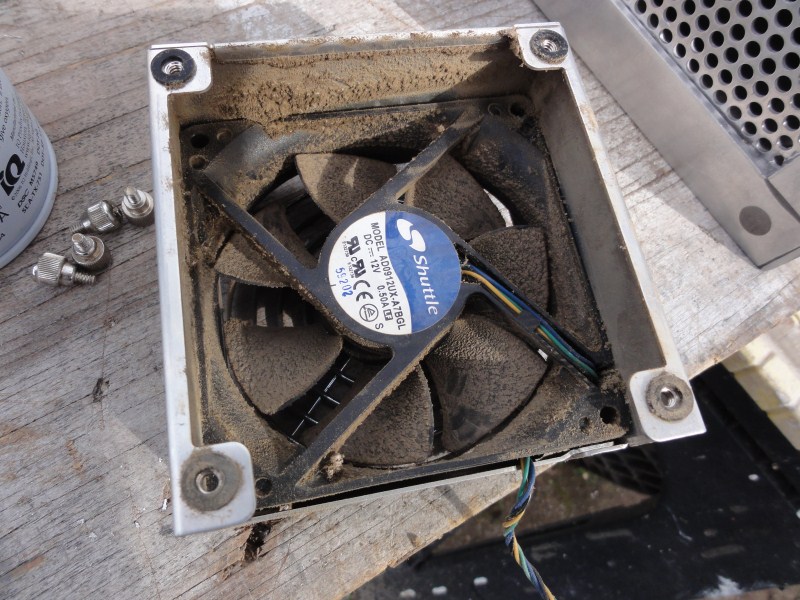 The tools of the job are now at hand...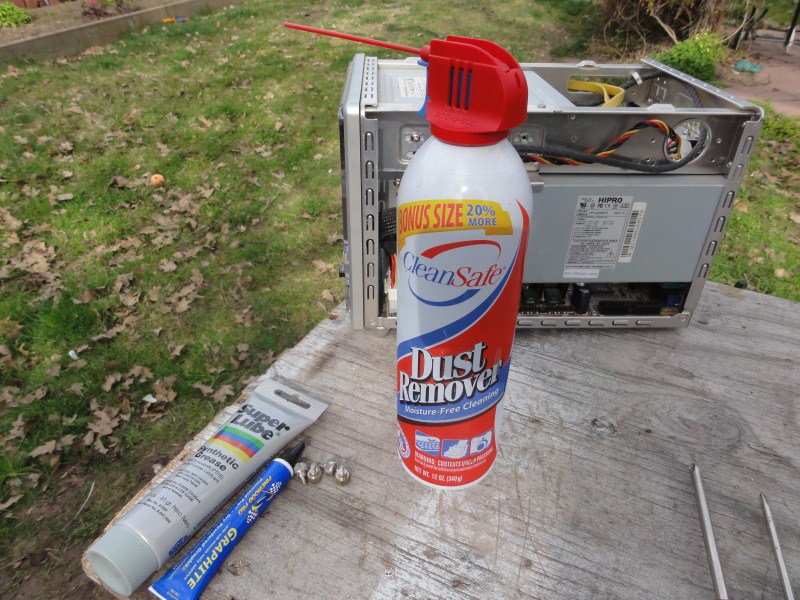 Some canned air for killing dust bunnies, a tiny tube of graphite powder, and some new goo for the fan bearing. A little lube makes everything easier.... Yeah, I went there...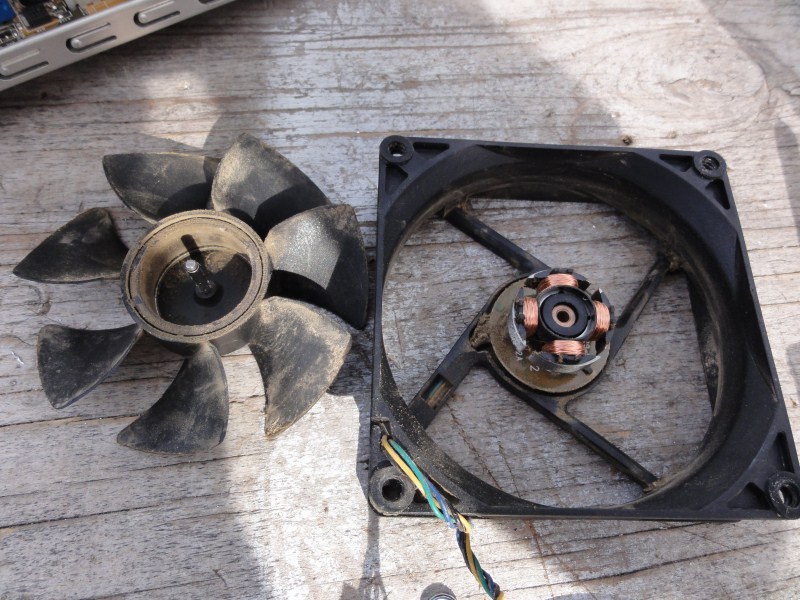 Usually you can just pull the fan blades right off, although with smaller fans some care must be taken not to snap off any fan blades while removing the housing.
Normally there will be old goo around the spindle and around the bearing, but this fan is so sad and dirty that all of the old goo has dried up and gone away. Time for some new goo...
A little more goo than is strictly necessary... but that's not going to hurt. I often just smear it on the spindle and let the spinning of the fan blades distribute it around where it needs to go. Adding the graphite powder isn't strictly necessary either, it just helps keep everything spinning smoothly.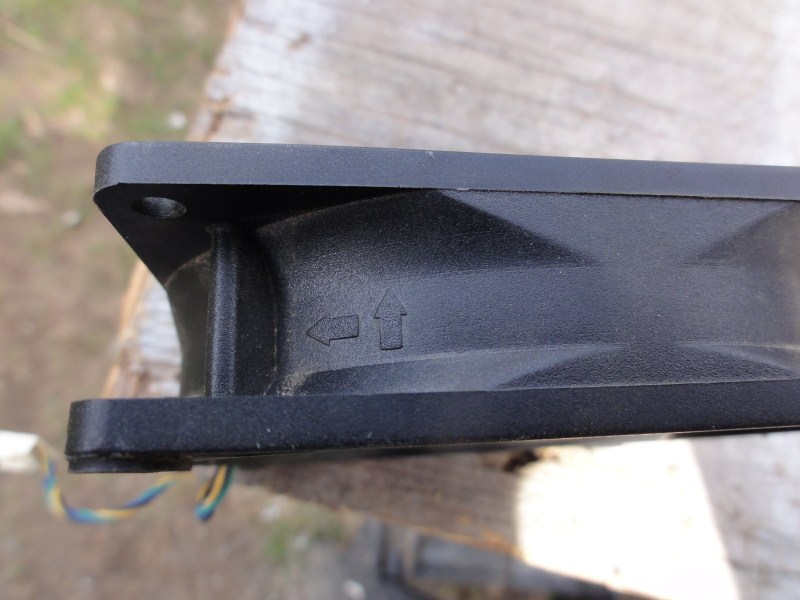 I always forget which direction I should place the fan in order for the proper airflow, so I always have to spend a few minutes looking for these little arrows once all is said and done.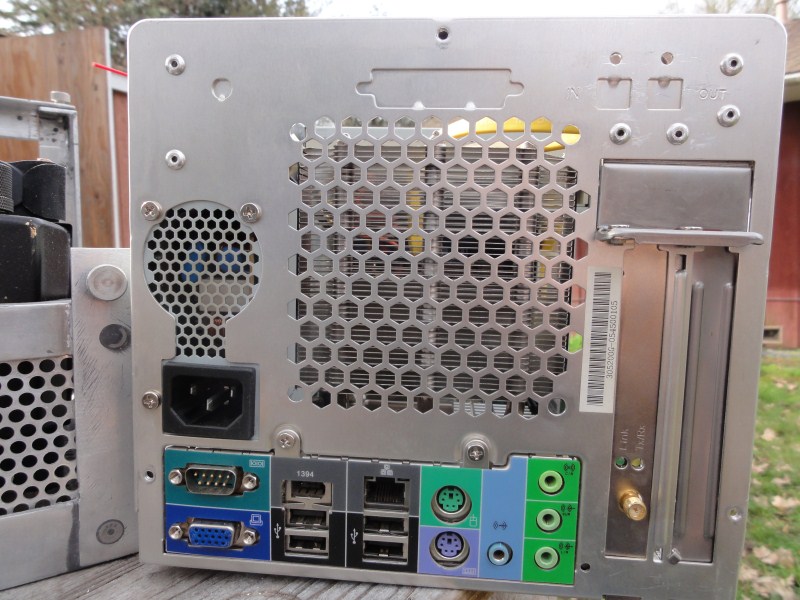 I can actually see through the fins of the heatsink again.
Let's rewind to the beginning for the dramatic before-and-after...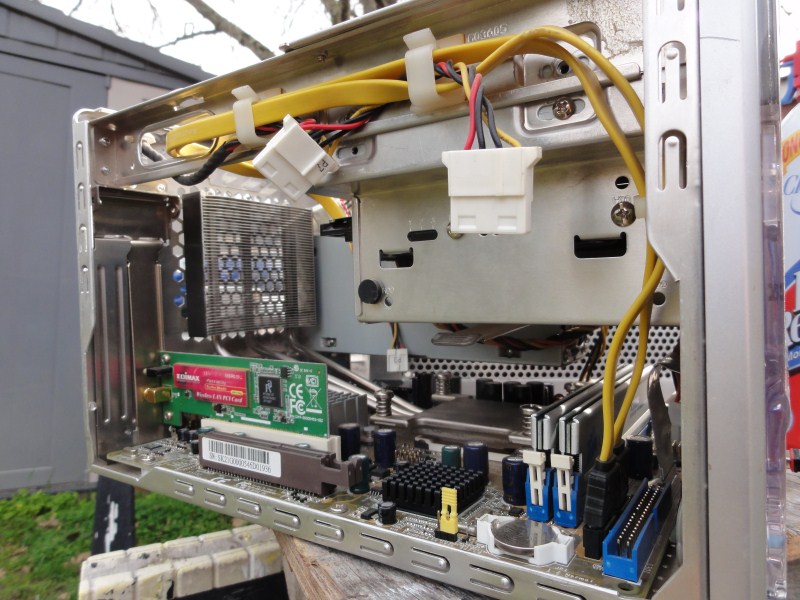 And we end up with a much happier PC.


-------------------------

Do not meddle in the affairs of archers, for they are subtle and quick to anger.
Post Count: +8510
Troll Hunter

The opinions expressed above do not represent those of Advanced Micro Devices or any of their affiliates.
Edited:
03/02/2013
at
07:54 PM
by
Mime