I've owned this card for a few months now, never had any issues with crashing or performance until now. I recently updated my motherboard bios and I think there is a connection to the issues but I am not sure.
I try to play a game (such as Skyrim) and after about 5 minutes I get vertical bars and the screen starts to turn black. I've been trying to monitor my card behavior and it seems like it's just not performing as it should. I mean the tempature jumps up from 32-54 within seconds which isn't even that bad honestly but it's noticable. I try to play BF3 and that one plays for a few minutes also and then just crashes and reboots the computer. Overheating isn't the issue because it never gets over 60. But clearly something is causing the card to not perform up to par with these games. I have already tried reinstalling the drivers clean, no luck.
- I updated the BIOs for my motherboard so it could recognize the new memory I got. And it worked but was the Video Card a casualty?
PC Specs: Asus M4A785TD-V Evo Mobo, AMD Athlon X3 @ 3.0ghz, 16mb DDR3 1600 Corsair Vengeance ram.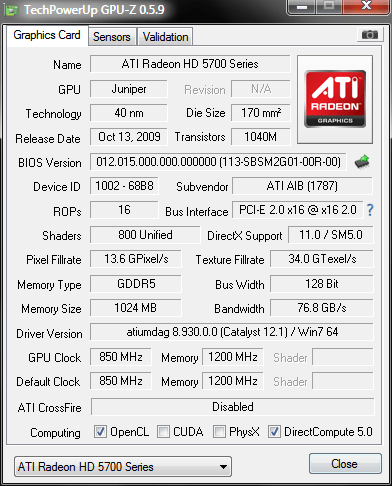 Edited:
02/25/2012
at
01:52 PM
by
3XXII