Hello,
I'm using google translator, so please bear with us.
I have two Radeon 6950 1GB Asus DCII. Is it possible to reduce the GPU and VRAM at rest while the Eyefinity.
One monitor is 250MHz and 150mhz but the space of two and three monitors is 450 MHz and 1250 MHz respectively gpu and VRAM?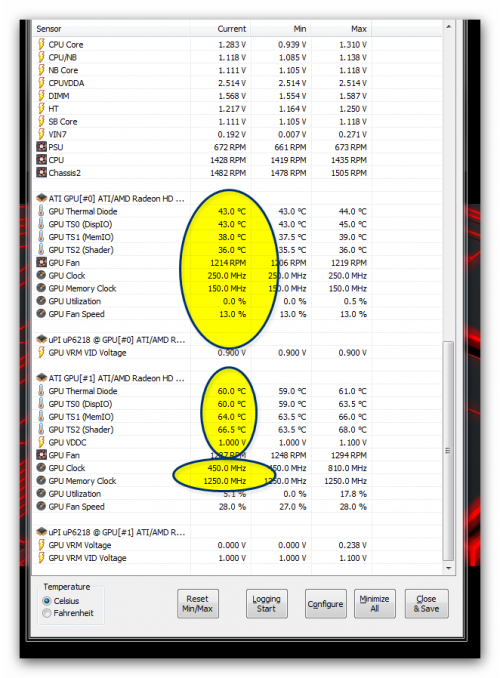 -------------------------

Edited:
05/02/2013
at
07:49 PM
by
rolandwally83