Hi, when I switch from my eyefinity (3x1) desktop to my normal desktop, one of the monitors is always misaligned with the others (the righthand monitor).
I always have to go into screen resolution and realign it, it's not a major problem, but it is a bit of a pain.
My setup:
Windows 8.1 64 bit (I had the same problem when I was running 8.0).
Amd 7950
This is what the screen rez requester looks like when it's misaligned: [URL=http://s180.photobucket.com/user/Tsunami65/media/screen-rez1.jpg.html]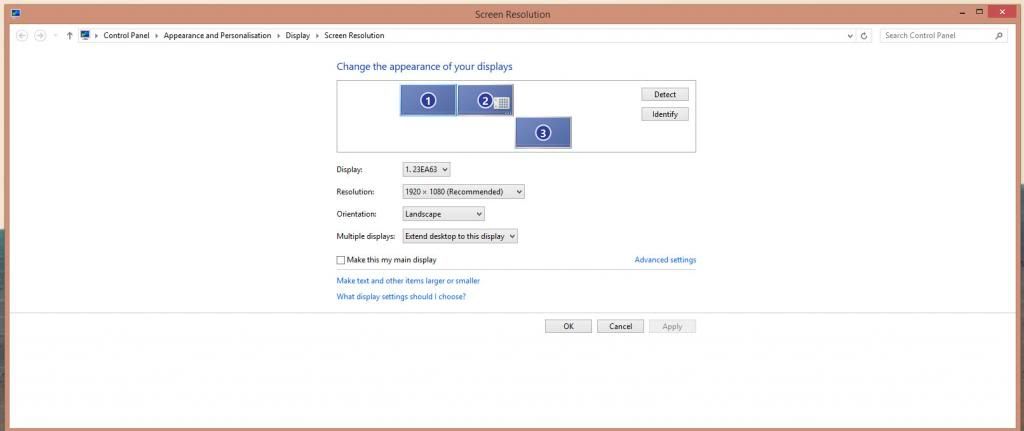 [/URL]
If anyone can help that would be great thanks!
Dave
Edited:
03/31/2014
at
09:19 AM
by
tsunami65